Your reliable source for quality & skilled construction workers
The easiest way to connect to the best construction workers in your area.
Request Worker
View Pricing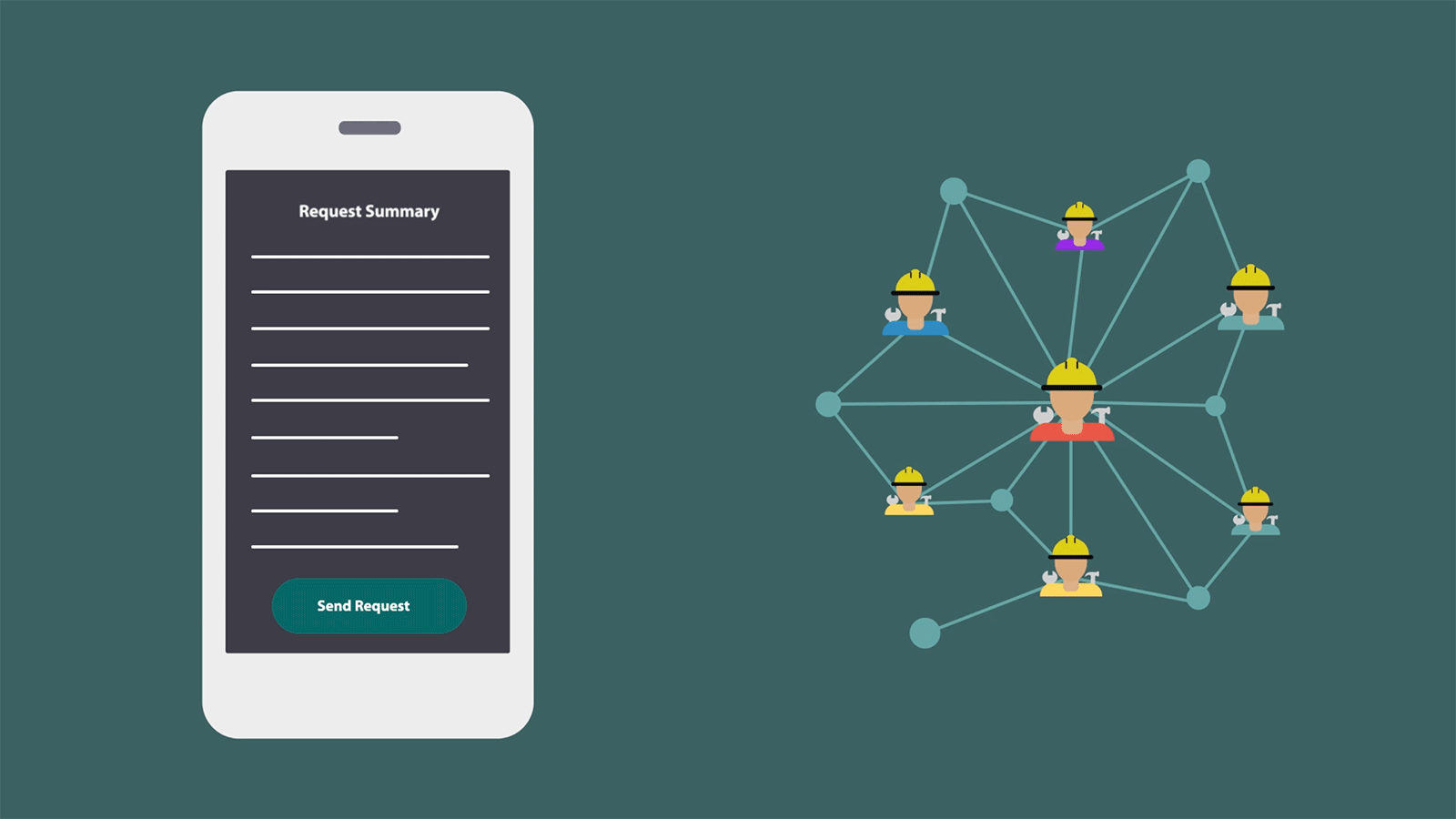 Why Faber?
Faber Connect is a marketplace connecting construction companies to local construction workers looking for temporary or full-time work.
Your construction projects get matched to verified worker profiles based on skill, experience and location. The connection & payroll is all handled through the Faber Connect platform to bring accountability and transparency to the construction industry.
Quality & Skill
We do thorough screening of our workers to ensure they are motivated, prepared, & have the skill you need.
Crew Flexibility
Faber allows you to add workers when needed & remove when project demands slows down.
Dedicated Support
Our team is dedicated to making sure your worker needs are met & are always available to help.
Saves You Time
We conveniently get you workers while managing their hours & payroll, allowing you to focus on other areas of your business.
Select type of worker
Simply select the type of skilled worker needed, along with tools required and job description.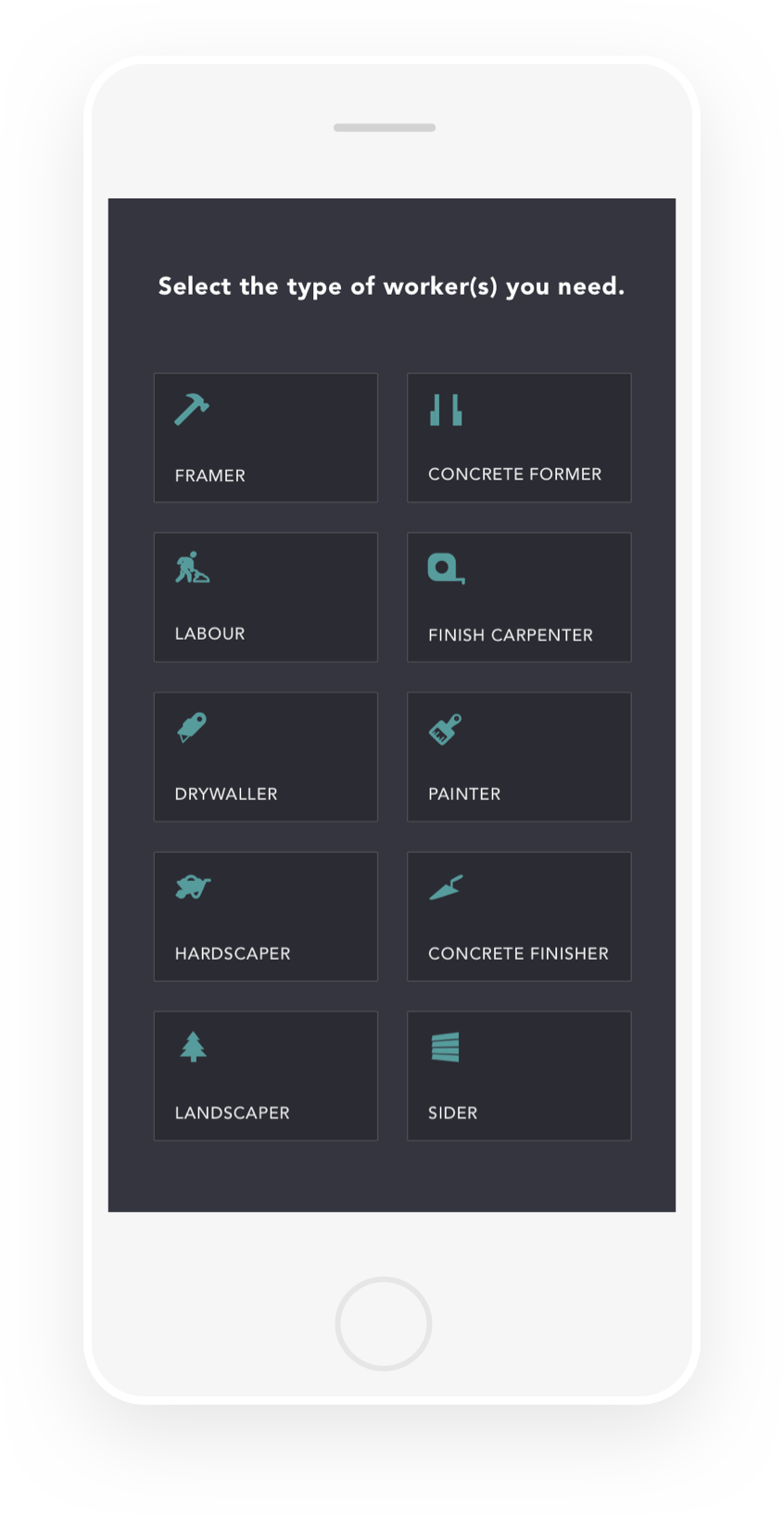 View matches
You will receive a list of workers that are available and interested in your request.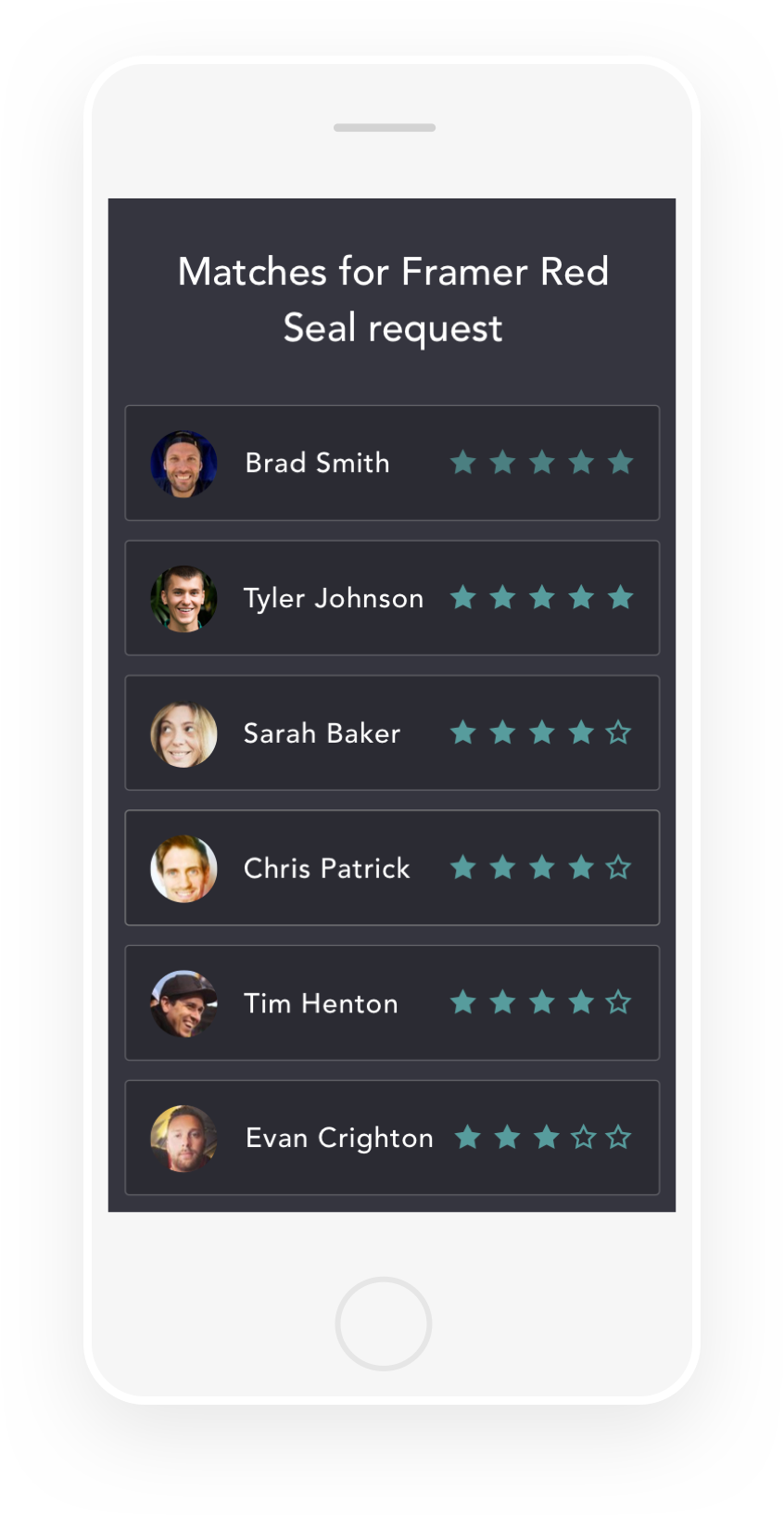 Choose the best
Go into worker profiles to view their full details before confirming the best worker for the job.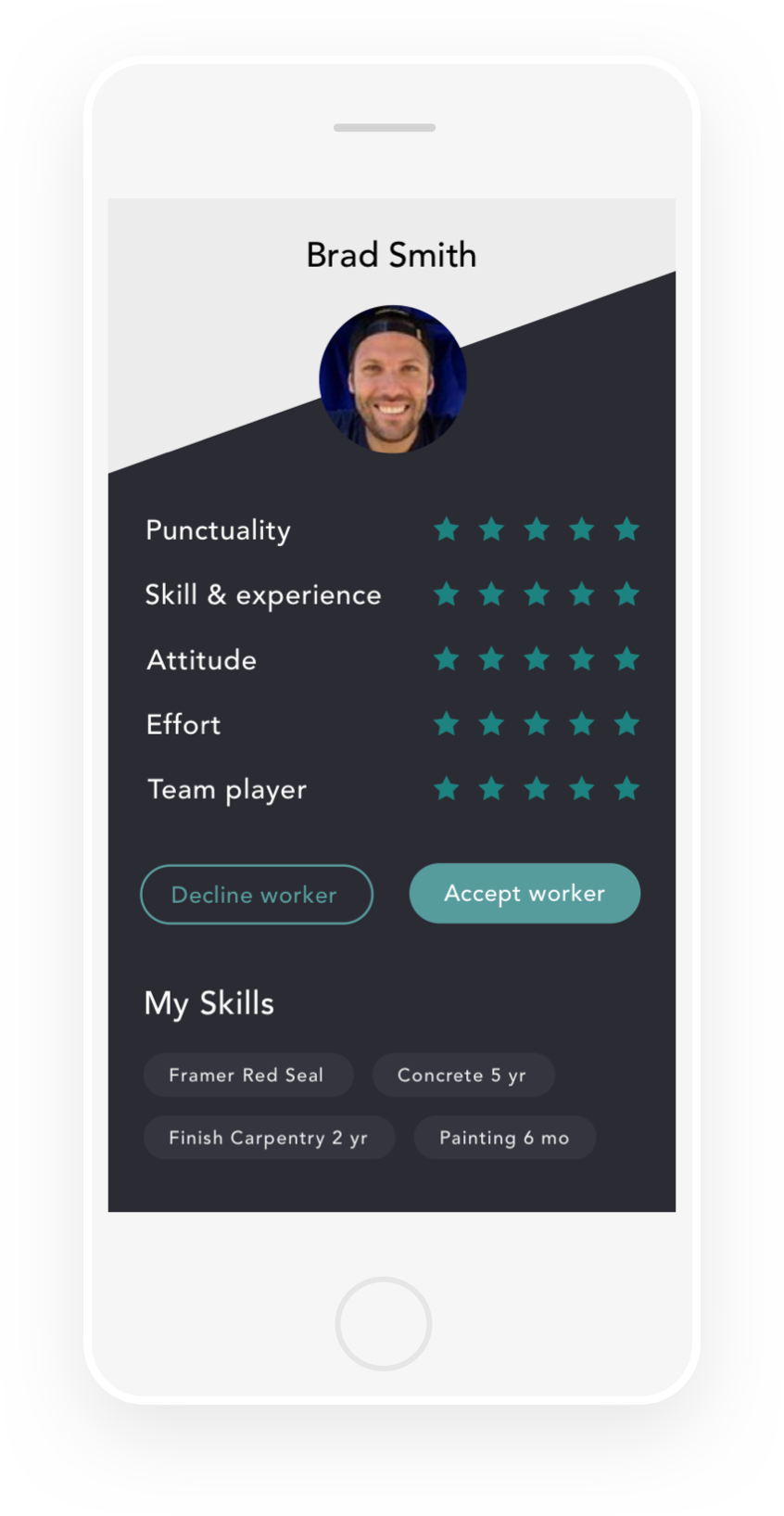 Simple invoice
At the end of each week you can review worker hours and pay an invoice with all your worker costs.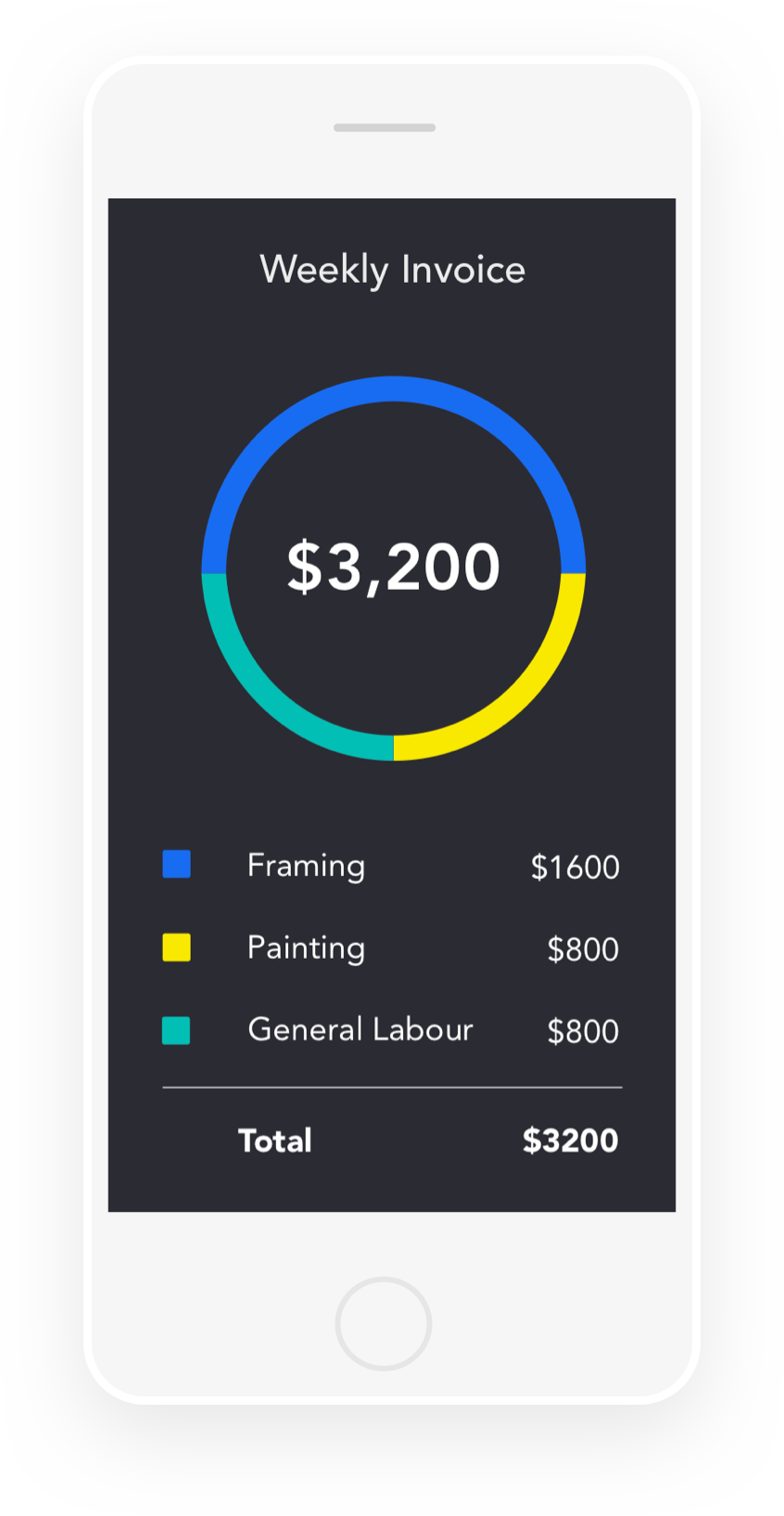 Download our free mobile app
"As a manager watching budgets & schedules I really like that we get the same workers on a day to day basis. This saves a lot of time for site orientations & retraining with our foreman."

Chris Duffy


Project Manager, Clearview Demolition

"The ability to view profiles and know who is arriving on site before their first day is highly advantageous for myself and Bucci Developments."

Jeff Crawford

Project Manager, Bucci Developments

"The quality from temp labor agencies was very low & inconsistent. With Faber's mobile platform we are able to view & select the best workers based on their ratings, experience, & historical performance. Thanks to Faber, there is now recourse & accountability which is helping to improve the attitude & quality of the workers."

Corey Herman

Project Manager, Apex Western Homes

"Faber is a revolutionary way to request labour. Having the ability to pre-screen potential workers via their profile and tracked hours provides a way to feel comfortable in fitting the task to the worker for an efficient fit.
The labour industry has a poor track record due to unreliable people hoping for easy paydays, Faber is bringing some much needed new light to it. I plan on using Faber for all my projects."

Dayne Cross

Site Supervisor, Bold Properties
E: team@faberconnect.com
P: 1-888-366-WORK
We are always happy to speak with builders and contractors from all aspects of this huge industry.
Give us a call and lets see how having the construction workforce at your fingertips can help your business tomorrow.