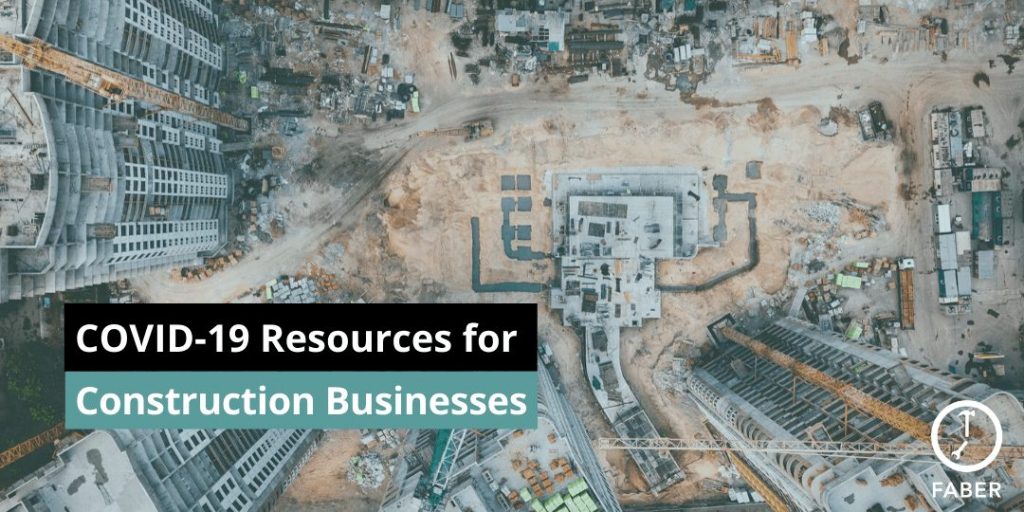 The construction industry is playing its part in the battle against the Novel Coronavirus (COVID-19). Although the virus continues to spread globally, we've seen organizations in this industry adapt and act swiftly. From new health and safety protocols to adopting new communication channels, the construction industry is as agile as ever.
We've gathered a few resources that can help both small and large construction organizations during this time. You may already have these resources bookmarked and saved, which already puts you at the forefront of adapting to this situation. The following online resources can be used to keep tabs on the resources that are available to you during this time.
These resources can also serve as a reminder to our new and existing clients that we are one industry that can band together to forge a path towards tomorrow.
Resources for the Construction Industry
These specific resources were created to guide the Canadian and American Construction Industry in response to COVID-19. They provide key information and facts that will help businesses protect their people and projects. These resources are updated frequently, so it may be useful to save these pages for in case updates are made in the future.
Construction in BC and Canada
Construction in Texas and United States
Construction Communities to Engage With (Remotely)
Remaining connected with other members of the community can keep construction businesses informed on how they can adapt throughout the COVID-19 pandemic. Below are examples of communities that can serve as a place to connect with other business owners and construction professionals.
Reddit Communities
LinkedIn Communities
The communities above can serve as a great source of inspiration for business or project ideas.
Building Towards Tomorrow
The construction industry has stood the test of time, and it's our resiliency and strong foundation that keeps us moving forward.
What makes our industry so important is that it is essential to the future of our nations. This industry is known for its resilience and strong foundation, and the construction community has continued to prove we are agile enough to pivot when needed.
What matters now is that we continue to persevere and innovate in the face of adversity.
We are one community, and together we continue to build towards a better tomorrow.
#StillConnected #BetterTogether