April 2020 Rate Update
At Faber, we've always prided ourselves in connecting you with the best construction talent available. Part of this mission is to remain transparent and provide you with the best rates in the industry, while also paying workers an above-average wage.
To provide value to both workers and construction companies on the Faber platform, we are now introducing a percentage-based rate model. This new model allows us to invest more in the quality of the workforce, along with their health and safety.
Our rate model may change, but the key benefits you get through Faber will always be there. Here's how we continue to improve the way you manage your construction workforce: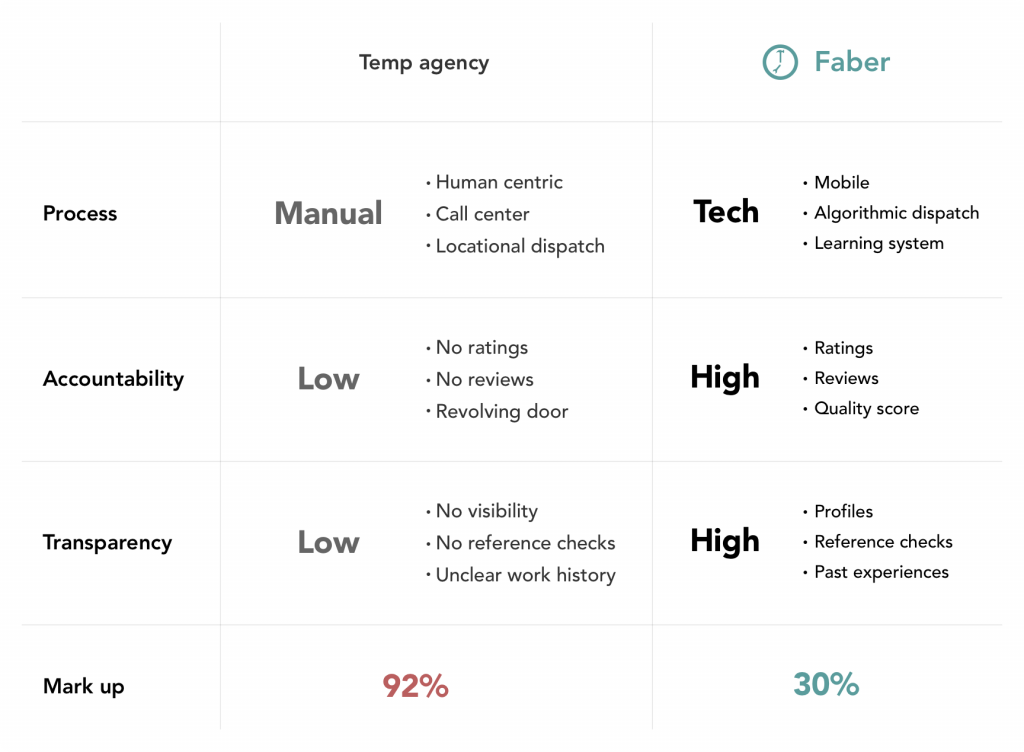 This percentage-based rate model will be introduced on April 20, 2020. Instead of a $6 flat fee, rates will now factor in this 30% markup. On average, our competitors charge a markup of 92% in Greater Vancouver.
Markup is the percentage that is added on top of the hourly rate paid to each worker. The 30% markup is added on top of the worker hourly rate to cover the costs of using the Faber platform.
In other words, it is the result of subtracting the billing rate minus labour and research costs.
This new percentage-based rate model can mean increases or decreases in rates depending on the type of skillset and experience that you are looking for.
Here are the biggest changes you'll see:
General labourers have a decreased rate
Skilled labourers remain at the same rate
Skilled trades with 1+ year(s) of experience have incremental increases
Below is a run-down of the new rates that show these changes.

Our team is committed to offering you the quality you expect and deserve from the Faber platform. We did our best to minimize any rate increases, and in fact, we cut some rates while doing so. By investing more in the safety of the workforce, we can improve how we keep your company and the workers on-site protected.
All worker requests made before April 20, 2020, will be honoured with our current rates. Any requests made past this date will have these new rates applied.
The Faber Team appreciates your ongoing support, and we are happy to have you with us during this time of growth and change.
If you have any questions regarding these new rates, please do not hesitate to reach out or call us directly at 1-888-366-9675.