Careers
Join one of the most exciting companies currently trying to disrupt the $1 trillion construction labour market.
Faber Connect's culture very much stems from the early beginnings of the company. Hustle is the key word. Whether it be early days in our dorm rooms or construction workers crashing overnight on our couch to the founding team running to site pretending to be a construction worker who had called in sick.

If you're hoping to work at a tech company because you have seen bean bags chairs and nap rooms online, Faber Connect is not the culture for you.

This mentality lives in every member of the Faber Connect team and is contagious when coming onboard.

Here at Faber, we are trying to solve an actual industry problem and are passionate about rewarding people with that shared vision, not interested in providing unlimited napping hours.

We hold company-wide quarterly events for the whole team. Very flexible hours so you can enjoy your life beyond work, including unlimited paid vacation. Weekly team lunch so we can catch up on the week together. Reimbursements towards any fitness membership or activity of your choice, phone plan reimbursements, and credit for any transit cost. Lastly, Health and Dental benefits for you and your family.

Most important is the fact that you always have a strong support structure in the Faber Connect team - who is able to help or support you in any aspect of your life.

A strong belief we all share in the early stages of building a company is personal growth. That is why we are always encouraging each other to punch above their weight. Whether that means owning internal verticals that arent your strong suit or pitching potential companies out of our current range. We are always supporting this overreaching mentality.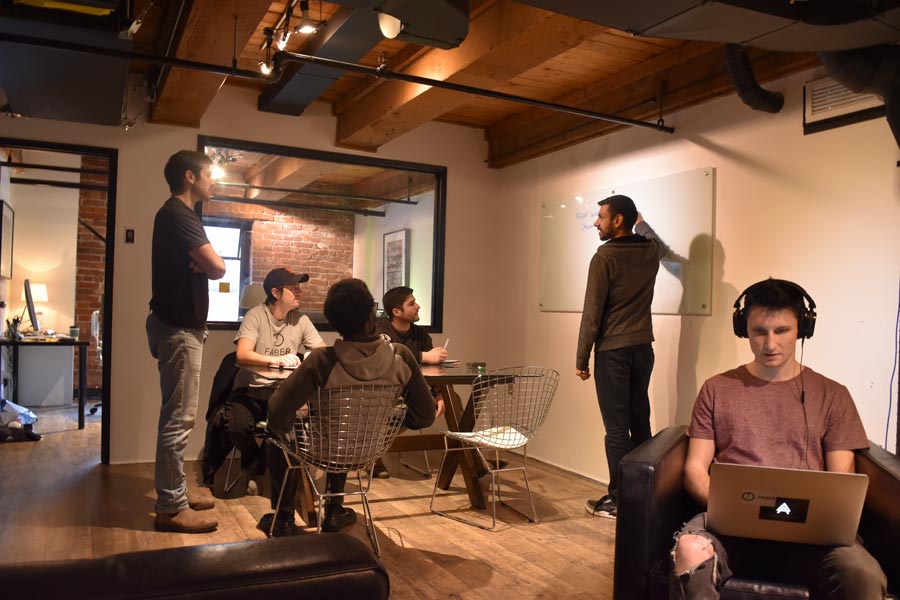 The Faber office in Vancouver, BC
We're always looking for talent
Interested in working for the company disrupting construction but don't see your ideal position listed here?
Drop us an email or link your professional profile and we'd be happy to chat regardless.
Drop your resume here