Work on local projects with great crews & get paid weekly
The easiest way to connect to the top general labour jobs in your area
Why be a Faber General Labourer?
Whether you're looking for another stream of income, a way to refine your skills, or work on different projects, Faber connects you with contractors that value your skills as a General Labourer .
Get matched with local contractors and pick the projects you want to work on. Once you have completed a day's worth of work and logged your hours in the Faber app, you get paid on a weekly basis.
Become a Faber General Labourer
Flexibility & Independence
Make money as a General Labourer and set your own schedule. You can manage your own availability to work as much as you want. Whether you're looking to earn more money on the weekends or searching for a gig to stay busy in between projects, you'll be matched with projects that maximize your flexibility and independence.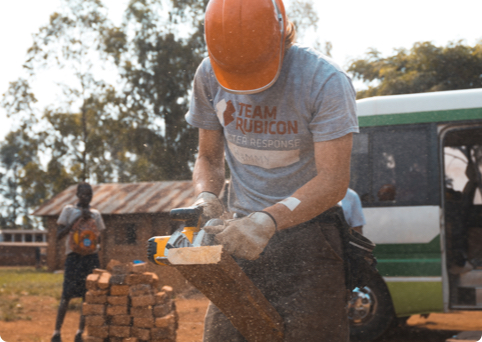 Pride & Fulfillment
Your work as a General Labourer is highly valued and recognized. For each project you take part in, you'll have a clear sense of satisfaction and accomplishment. There is nothing greater than completing a project and seeing the end results that are brought to life by your hands. The feeling after you put in an honest day's worth of work is unmatched by any other.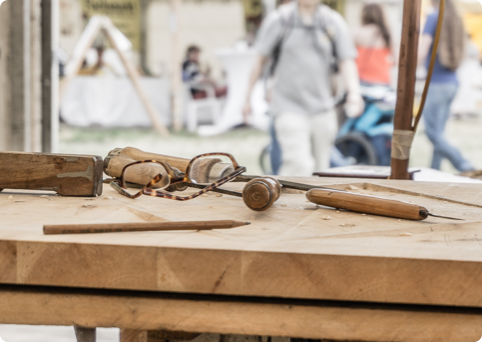 Great People
The Faber Workers and Contractors are positive and respectful people. Your fellow Faber Workers are vetted to encourage positive behaviours and attitudes. They take pride in what they do and have the highest standards for quality. Join a workforce that will motivate you to be the best at what you do.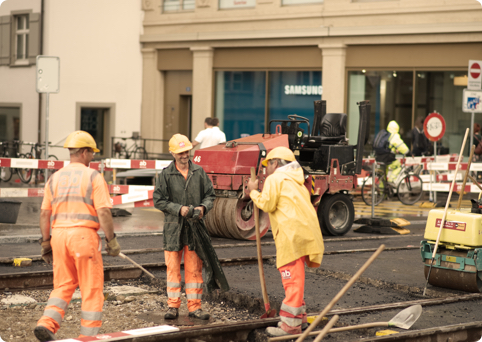 Unique Projects
Build your experience as a General Labourer and work on unique projects at the same time. Faber Workers are given an opportunity to work on some of the most diverse and innovative projects - including the Brock Commons Tallwood House, the tallest wood tower in Vancouver, BC.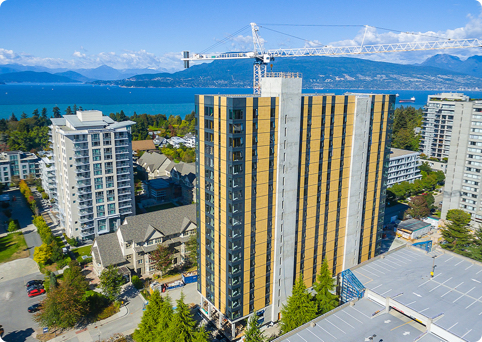 Create Your Profile
Showcase your skills & experience along with the tools, gear, certifications, location & availability.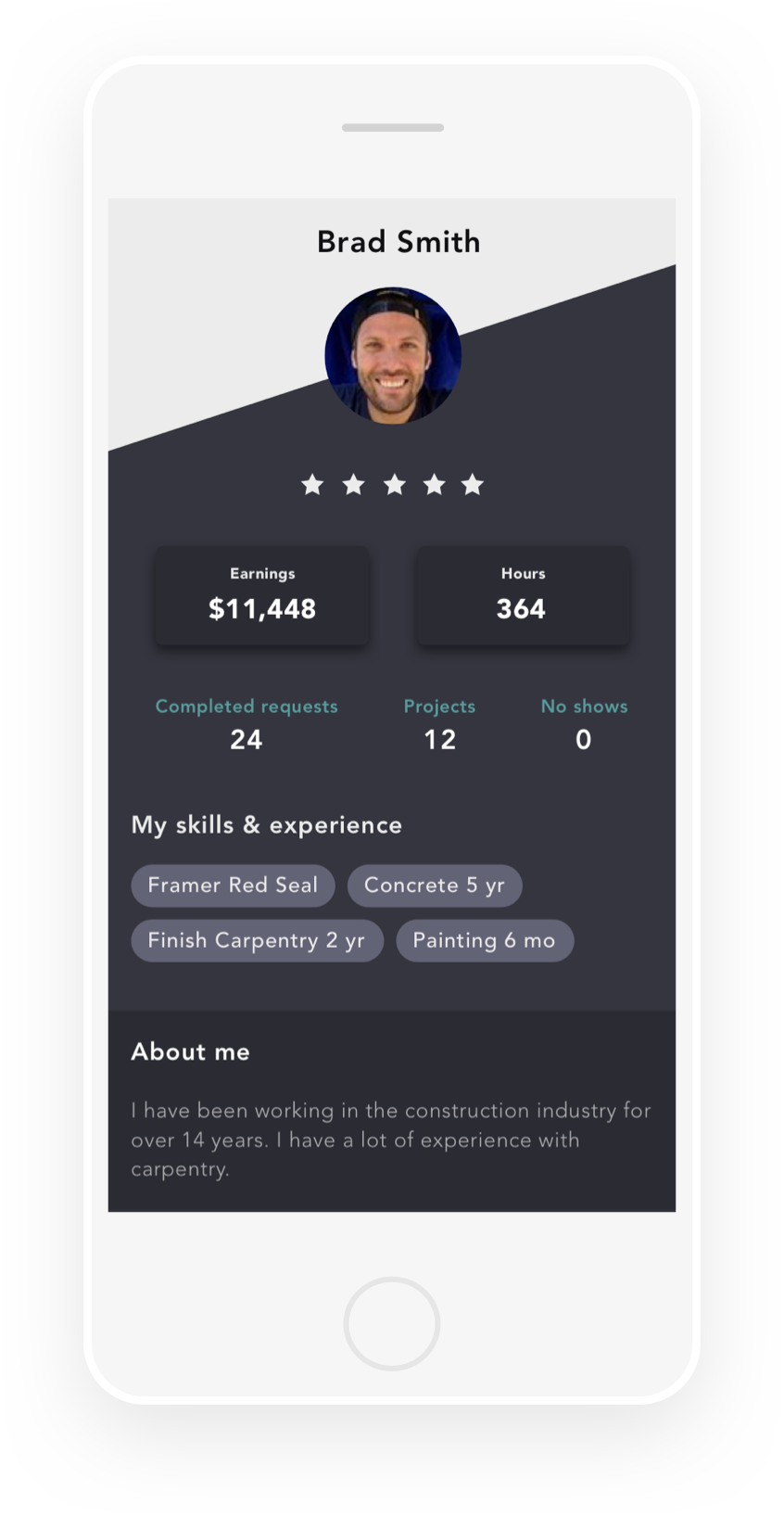 Choose Jobs
Accept the best job opportunities that get sent directly to your mobile device.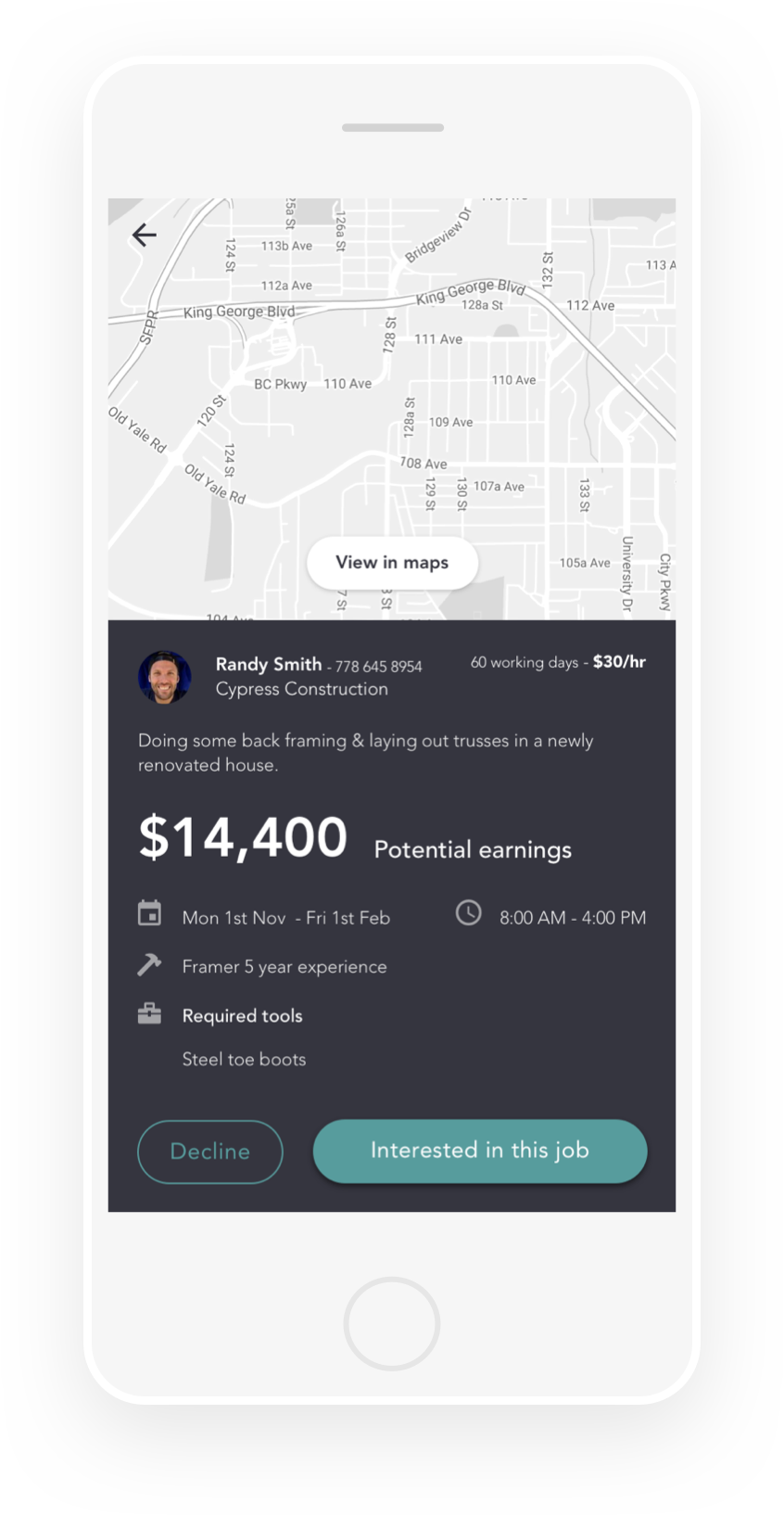 Record Your Hours
Input your daily hours & work performed for the projects you have been working on.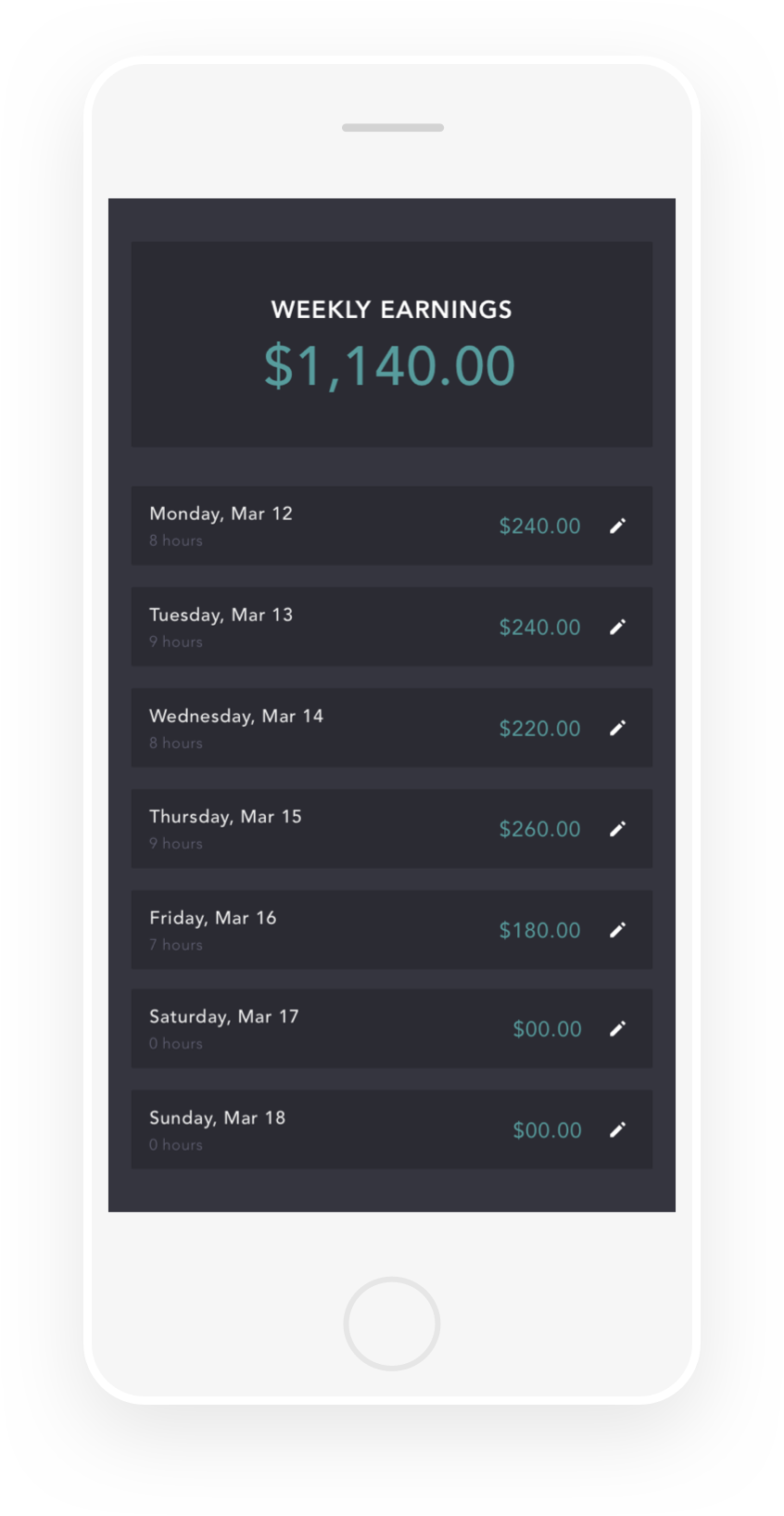 Get Paid
We send payments electronically directly to your bank account every Wednesday.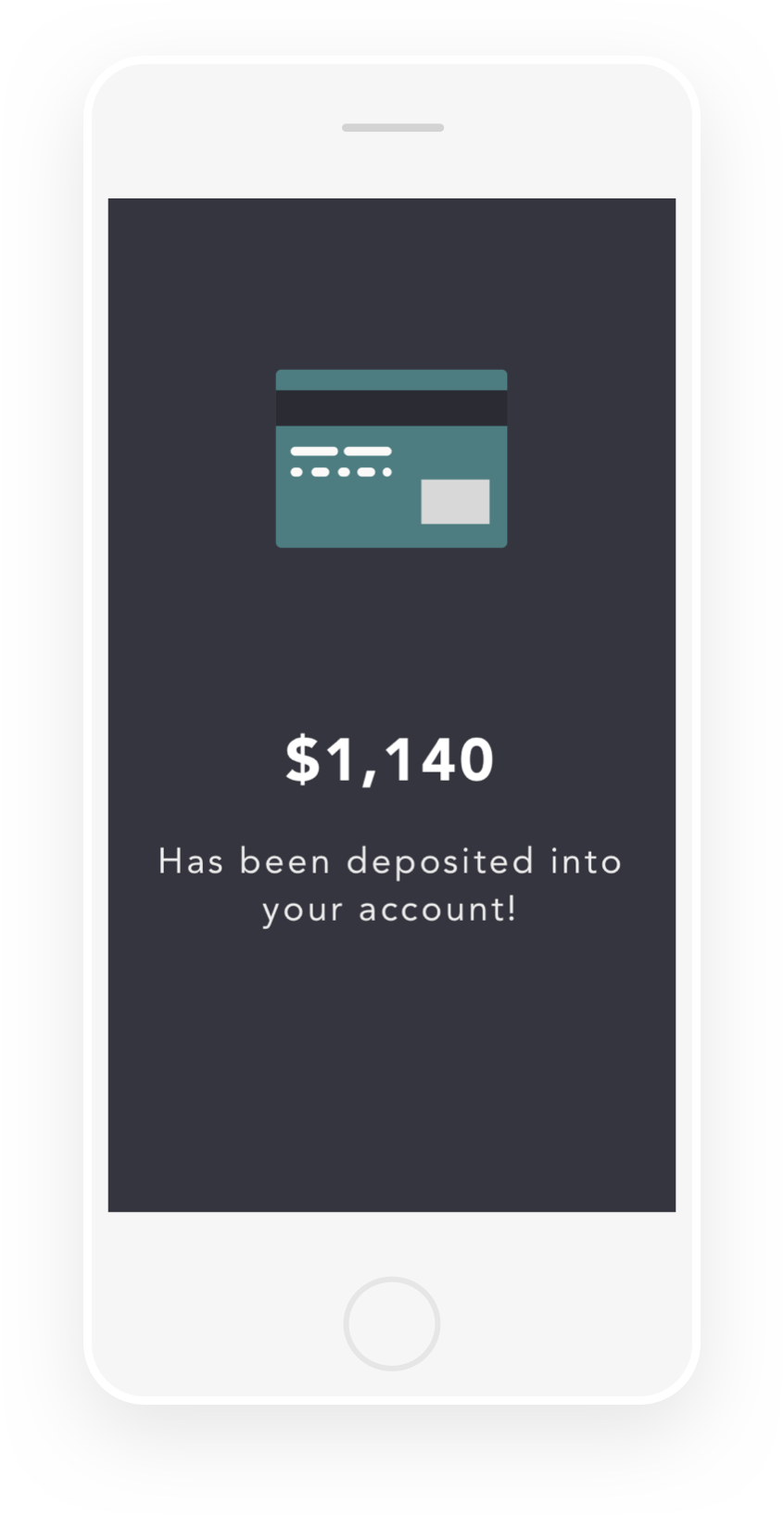 "I had the opportunity to work on some unique custom homes. The challenge made the project very interesting."

Sorcha Rourke


Painter

"Being a student, Faber has given me the flexibility to work full time in the summer and part time during the school year. Great service!"

Michael Carter

Carpenter

"I really love the high level of professionalism & organization that Faber offers. I was connected to a great project very quickly."

Travis Ferguson

Carpenter