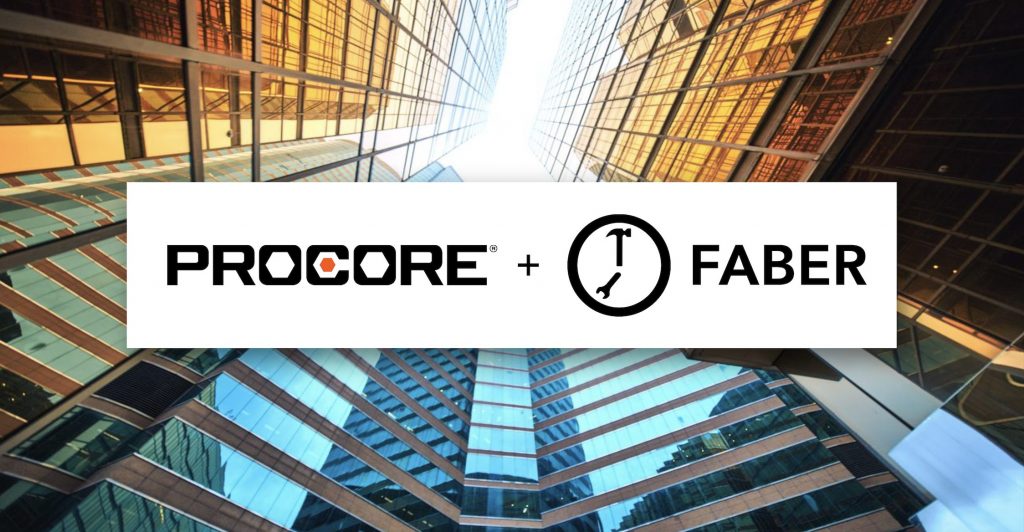 Faber is excited to announce a new integration with Procore Technologies, a portfolio of software and services that combines advanced technology, builders network, and predictive insights.
Now project managers can seamlessly export projects from Procore Technologies into Faber, a marketplace that helps subcontractors and general contractors connect with skilled labor and general labor workers on-demand. The integration is powered by Procores Marketplace Connect, where customers can easily export projects from Procore directly into Faber.
Project Data Integration
Construction projects are a massive undertaking, and there is a wide variety of trade and labor scopes associated with any construction project. Concrete, Drywall, Demolition, general clean-up, etc. — are just a few areas the Faber platform can come in handy to staff up projects. We're excited for this integration as Procore's mission is to connect people, applications, and devices through a unified platform to help construction professionals manage risk and build quality projects—safely, on time, and within budget. Our mission is to Leverage Technical Innovation to Empower and Grow a Better Construction Workforce. It was a perfect match!
A Construction Workforce at Your Fingertips!
Once a construction project is underway there are usually delays and hurdles along the way. Whether you encounter sub-trade delays or labor shortages, these delays can derail a project by a number of days to a number of months depending on the severity. By integrating the Faber Marketplace with the Procore system your project teams now have direct access to a database of labor and trades instantly. We designed Faber to help you connect with trades and labor when you find yourself in a pinch or just need an extra hand on-site. This integration with Procore Technologies ensures construction users get access to a large database of workers on-demand.
The new connector can be found in Procore Marketplace Connect by following these steps.