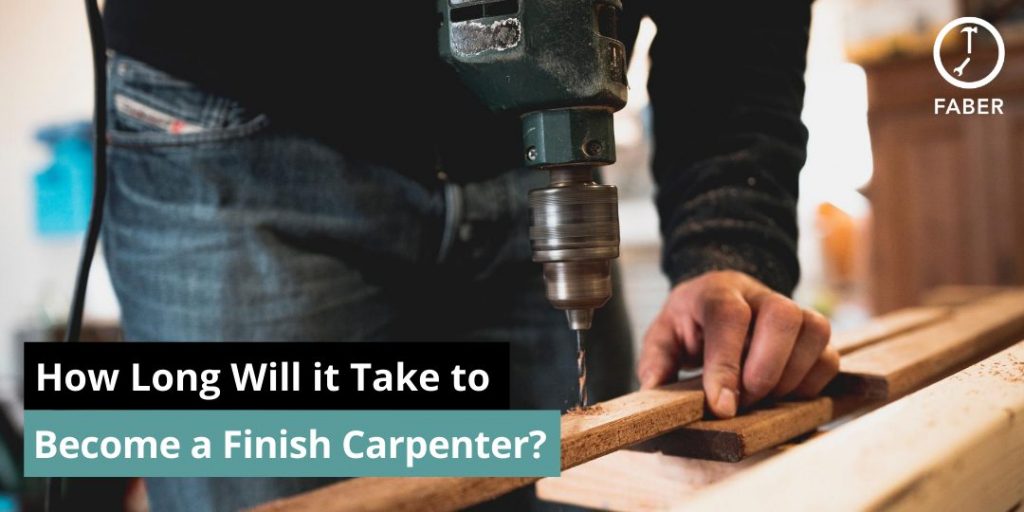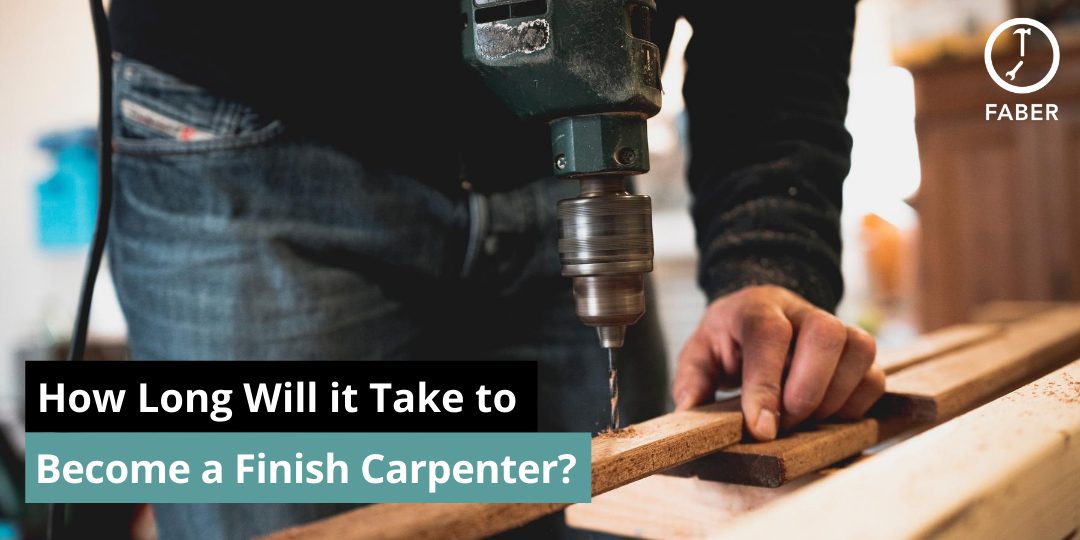 If you have been thinking about pursuing a career as a Finish Carpenter, it's important to be aware of what your future day-to-day job will look like.
Before jumping in, it might help to ask yourself: What is carpentry? What does a carpenter do? How long will it take to become a finish carpenter? If you've caught yourself wondering what the answers are to the above questions, then chances are you'd be a successful Finish Carpenter!
Keep reading below to find out everything you need to know about building up your carpentry career.
What does a Finish Carpenter do?
From a general standpoint, Finish Carpenters create and repair building frameworks and structures, such as stairways, floorboards, doorframes, rafters, and other partitions. As a carpenter, you will need to follow the blueprints and building plans in order to install different structures and fixtures – ranging from windows to doorframes.
You will also need to inspect the existing framework to identify and replace any damaged structures. In many cases your job will also depend on other laborers, so you will need to instruct and direct construction workers accordingly.
How To Become A Finish Carpenter
Learn through projects on Faber Work
Before we get into the more traditional idea of a Finish Carpenter's career path, let's dive into the new. With the Faber Work app, you can create a free profile and list "carpentry" as a trade you are interested in learning.
Your profile will then be connected with construction companies who are open to teaching you on the job, or having you work with someone on-site that can help you gain carpentry experience.
Faber Work also lets you log your hours for each specific skill or task you have performed. This gives you a way to easily track your work experience.
For example, at the end of the workday you could log hours for siding, framing, measuring, cutting, and other carpentry specific tasks.
These hours will then be verified by your supervisor so you always know that the experience you've gained is legitimate.
Education
Most carpenters learn on the job, which means that starting as an assistant carpenter or helper will give you a great head start. With this in mind, a high school diploma or equivalent is the only academic certification needed to start off your career. Most employers will also require you to be at least 18 years old.
Training
If you want to be one of the best Finish Carpenters out there, then experience is your best friend. That's why you should invest a considerable amount of time in hands-on training and on-the-job learning.
Most carpenters can learn the job through an apprenticeship program – in which for each year of a typical program, they must complete a set amount of hours of technical training and/or paid on-the-job training.
Throughout the program, you will not only learn all the carpentry basics such as blueprint reading and safety practices, but you will also dive into more specialized training that will provide you with in-depth knowledge in the field.
It is important to note, that in most cases senior carpenters and tradespeople must pass the Occupational Safety and Health Administration (OSHA) safety course in the United States, or Occupational Health & Safety (OH&S) safety course/Occupational CPR courses in Canada.
Experience
Remember, practice makes perfect. If you want to excel in your career as a Finish Carpenter, you will need to apply yourself and learn the techniques on the job. That's why it's best to get started by working with more experienced carpenters that will transfer their skills and knowledge to you on the spot. The more skilled carpenters around you can act as a fountain of knowledge, so take advantage and pay attention to what they say.
Important qualities
If you are wondering whether your personality and strengths are a good fit for the qualities that a Finish Carpenter should have, then run a quick check with the below questions. If the answer is yes to most of the questions, then there is a pretty good chance that you have the prerequisites needed to become a (successful) Finish Carpenter.
Are you detail-oriented?
Are you comfortable with multitasking and running several projects all at once?
Are you good at following blueprints and plans?
Is your physical stamina and endurance at good levels?
Do you have the basic math skills for day to day calculations (for example calculating materials, measurements, and volume?)
Do you have the physical strength to lift heavy tools and materials?
Are you organized?
So how long will it take to become a Finish Carpenter?
Considering that no higher academic qualification is needed to become a carpenter, you can start off your career as soon as you get your high school diploma or equivalent – for most that would be at 18 years old.
Once you cross this off from your list, you will then need to enrol in an apprenticeship program that will give you the knowledge and know-how for the job. Yet, one of the most important aspects of becoming a Finish Carpenter is experience and expertise – and the only way to do that is through on the job training from other experienced carpenters. Learning on the spot will give you a great head start as you will learn all techniques used in finish carpentry and understand how to fix and correct errors and faults promptly and effectively.
Taking into consideration all the above, it would be wise to suggest that you will need around 3-4 years to complete formal education (if you choose to go the technical school route) and training, plus another 2-3 years until you are able to stand on your own feet as a Finish Carpenter.
As a carpenter, you have the option to work either as a subcontractor or start your own business. You can also be employed by construction companies, government departments, or group training companies.
Ready to gain more carpentry experience?
Finding the opportunity to work in carpentry is easy. Try out the Faber Work platform to find carpentry work to level up your carpentry skills. Finding carpentry opportunities with Faber Work is as easy as signing up, creating a profile, and listing "carpentry" as the type of job you are interested in. From there, our algorithm will match your profile with companies who are looking for help from aspiring carpenters like you.
Sign up (for free), download the Faber Work app, and start building up your carpentry skills today!