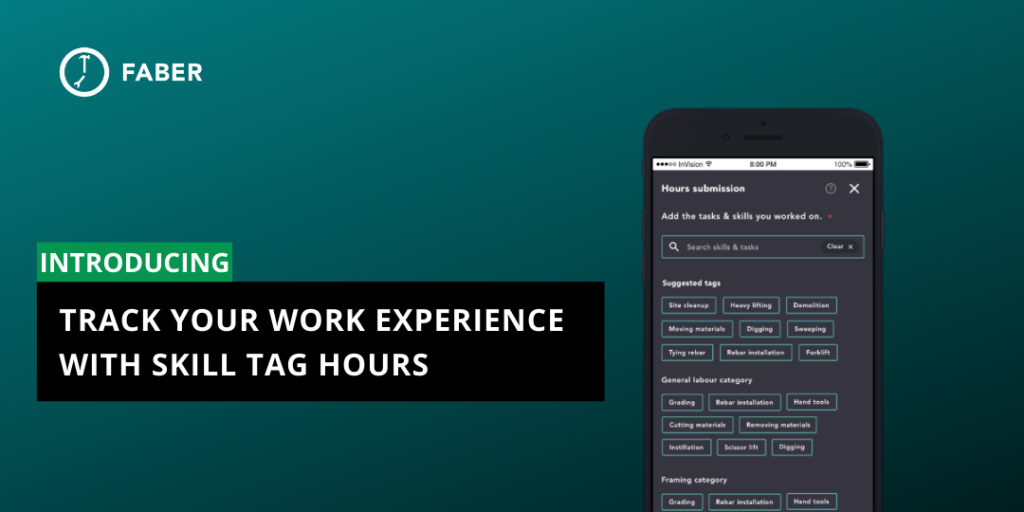 On the Faber Work platform, construction workers are given more opportunities than ever to connect with jobs at reputable construction companies. We have great news for those who are building their experience in construction.
When logging your work hours on the Faber Work platform, you can now choose to log hours for the type of tasks you've performed on a construction site!
This serves as a way for you to track the work experience you've gained through Faber Work.
Here's a quick glance at what this would look like:
This feature gives you an easy way to keep track of all the work you have completed (like carpentry, concrete forming, and other skilled trade work).
In the (very near) future, this feature will also let you showcase the hours you've logged for specific tasks in your Faber Work profile. This gives construction companies more information about your work experience when they are looking at your profile.
This feature will help you build a resume on Faber Work, which can unlock higher-skilled trade projects and higher-paying offers!
Here's how the new feature works
You've completed a day of work and started logging your hours. You are given the option to log hours for specific tasks like constructing concrete forms or performing repairs on wooden framework structures, you can pick skill tags that fit these tasks.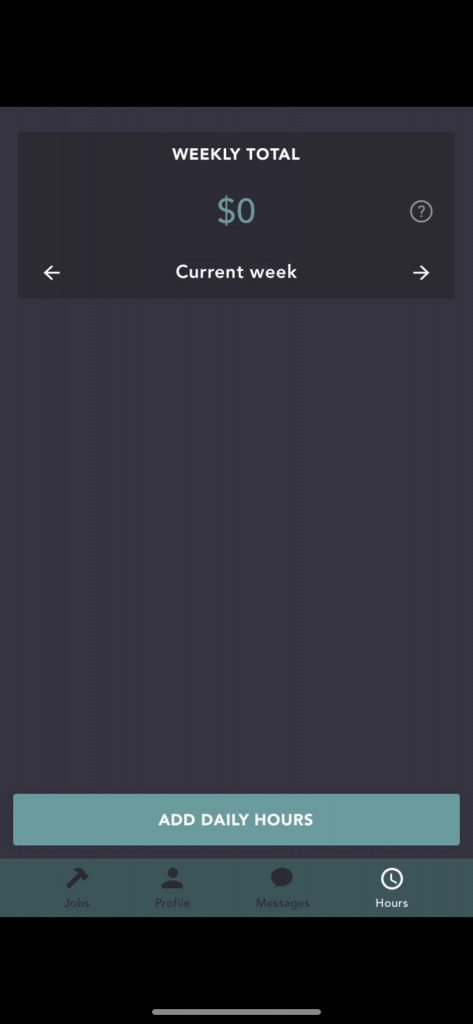 You'll be asked to pick the time you started and the time you finished for the entire length of the project. You will also need to enter your break times, as break times will not count towards the total hours of each task you worked on.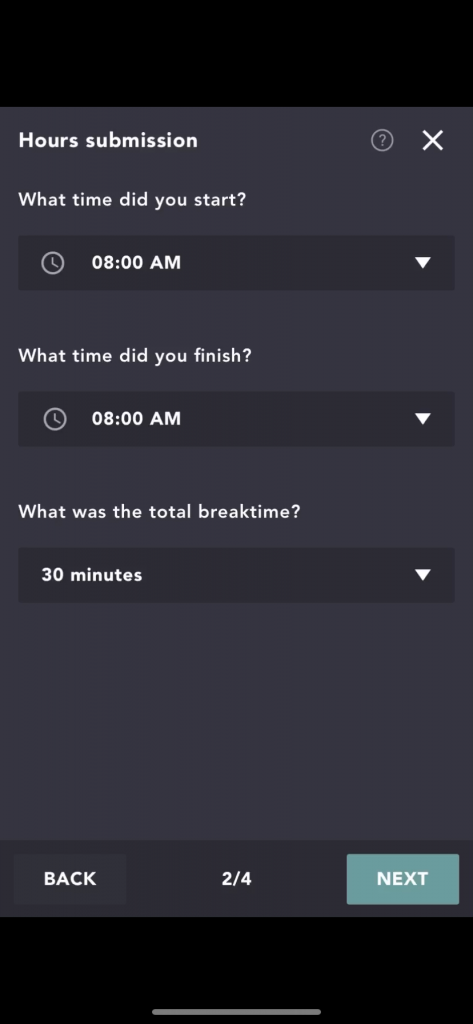 Next, you will add the tasks and skills you worked on by selecting the skill tags listed in the app.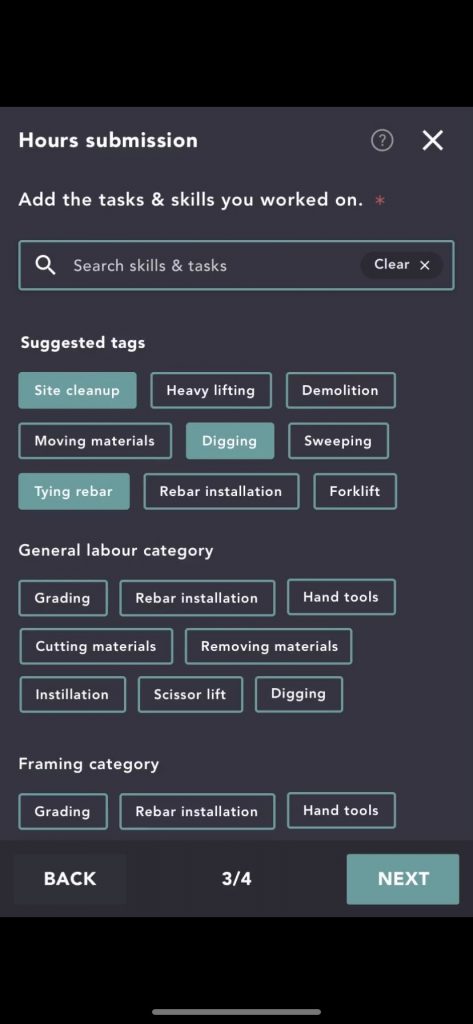 Then, you will select how much time you spent on each task or skill you selected from the previous step.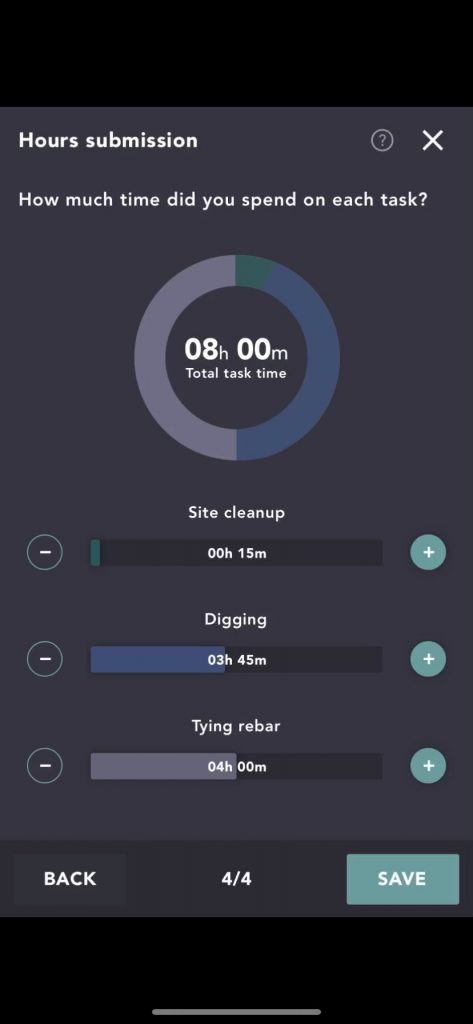 Lastly, you can submit the hours you've worked, which will automatically be calculated and counted towards your Faber Work experience.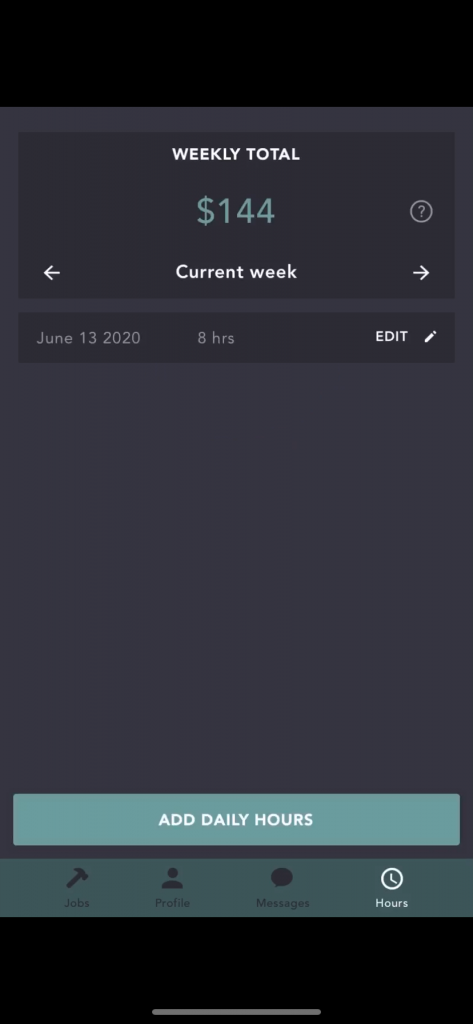 The hours will be added to your Faber Work profile, so you can see how much experience you've gained with skilled trade tasks.
This new feature will help you track and share your practical work experience. This update is great for users who are looking to gain experience in skilled trades such as carpentry, concrete forming, and other trades.
If you are building a career in construction work, carpentry work, and other skilled trades work you might be interested in learning, then use this new feature as much as you can!
Jump into the Faber Work platform to find construction work near you: