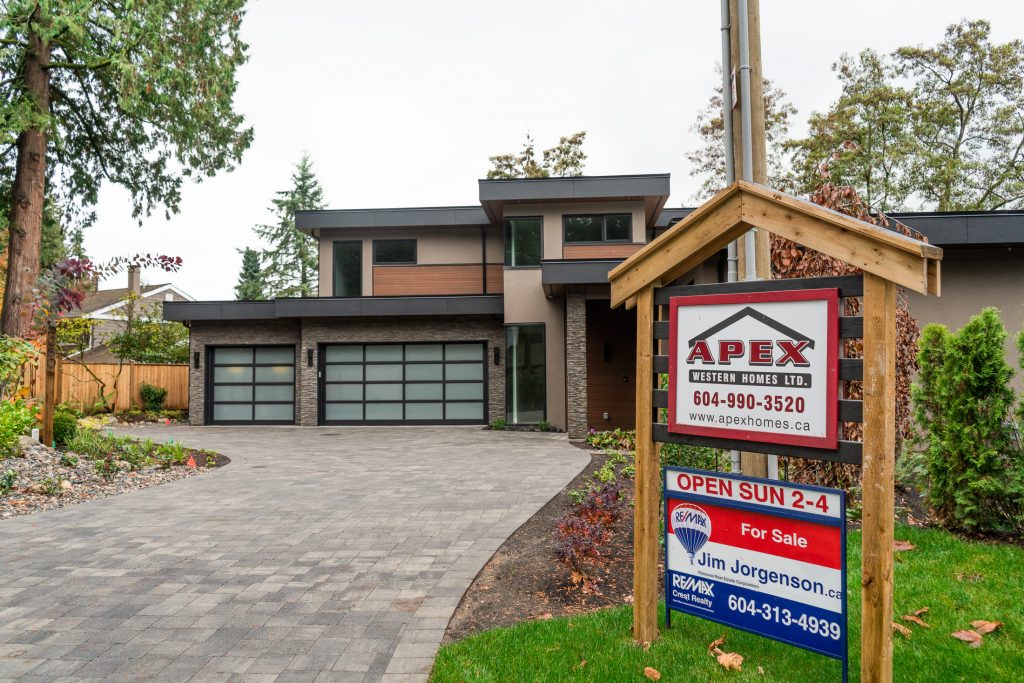 At Faber, we're able to get a sense of worker/contractor satisfaction by monitoring ratings and notes, but we wanted to dig deeper into the contractor perspective to get more information on how Faber can address industry pain points, and where we can provide the most value to the businesses that use our platform. This month our Head of Digital Marketing, Saam Rahim, spoke with Cory Herman from Apex Western Homes – which has been building in the residential sector for 25 years.
Saam: Tell us about yourself and the role you play within Apex Western Homes.
Cory: I'm your all-purpose Project Manager. I'm the investor relations guy, doing sales for renovations and new custom home builds. We did mostly single-family homes for our first 23 years, but have now branched into multi-family homes. I also handle the HR for the company and am an investor.
Saam: What would you say are some of the industry's biggest pain points from your perspective as a contractor?
Cory: That's a big question – aside from dealing with challenges involving various levels of government, finding labour was a big issue for us in the past.
Saam: Would you say that using Faber has addressed some labour issues for you, particularly around recruitment?
Cory: We were shying away from temp labour because of the quality of the workers we were getting. Guys from temp agencies would show up with face tattoos, still high from the night before. We would hire six or seven guys to do the work of three, because half of them would leave before the job was done, if they showed up at all. If you ended up with one of those temp guys still working at the end of the day, you were lucky.
The fact that workers have to own a smartphone to get on the Faber platform has helped us guarantee we're getting the right person for the job. We can phone workers directly before they show up on site and tell them exactly who we're looking for. I recently called someone, for example, who applied for a job to let him know that it involved digging a ditch. He thought he might not be strong enough for that, so we said, "Great, we'll free you up to apply for a job that you can do, and we'll find someone who's able to tackle this one."
There's nothing worse as a contractor than getting up that morning to a no-show and having no recourse – or getting a guy that is in his mid-eighties showing up for a job that would be better suited for a 20-year-old, all because of bad communication options. That kind of thing wastes everyone's time.
I'm not a tech-savvy guy – so John Reid from Faber has come alongside us and trained our employees on how to use the system. Truth be told, I didn't want to learn how to use Faber, and I think there are a lot of "dinosaur" old guys like me that probably don't want to take the time to sit down and learn how to use an app for hiring. But, John was willing to personally guide us through set up, and that extra level of training made a world of difference.
Saam: So, we just talked about temp agencies as one recruiting option you'd used previously that had caused you trouble. Craigslist is another platform contractors use. How would you say the Faber platform compares to hiring through classified ad websites?
Cory: If I were to come up with two words to describe my past experience with both temp agencies and websites like Craigslist, they would be inconsistent and disappointing. I got some good guys from Craigslist, but they were few and far between. It felt like a miracle when I got a decent worker.
Saam: Beyond staffing, can you identify any other areas where Faber has alleviated some industry pain points for your business?
Cory: Since I don't deal with administrative stuff, I'm not really able to speak to things like invoicing, but I've never heard a complaint about that side of things, so that's a positive. I can say we appreciate not having to deal with the details around EI, CPP and WCB. Having another company deal with those sort of things is fairly standard in our industry, but we're happy that it's being done in an organized way.
Saam: What has proved to be the most valuable part of the platform for your business?
Cory: The rating system has been key to ensuring worker accountability. If a guy shows up from Faber and for whatever reason he's not cut for the job, we make sure to follow through and make a note of that on the platform. We get that we have a role to play in getting high-quality workers, because if we don't communicate what's happening on our end, it's hard for [Faber] to know which workers are living up to expectations. When I can see that a guy has applied for work, and he's got a documented history of no-shows, for example, I have the power to find someone more reliable.
Saam: Who would you recommend the Faber platform to? What type of contractors might benefit from using the platform?
Cory: I've already recommended it to some fibre-optics businesses and framers. Really, I'd recommend Faber to anyone looking for reliable construction labour, and especially people who want to be able to vet the person prior to a day on the job.
Saam: How has access to reliable labour impacted your bottom line?
Cory: I don't have the numbers in front of me, but I'm confident we've seen cost savings. Let's use an example from a temp agency I used in the past: I need three guys to dig a trench that's a hundred feet long, so I hire six of them. Two of them don't show up, two of them leave at lunch and I'm left with two guys to dig the whole thing. I then have to pay for the hours of any guy that actually shows up, even if they didn't complete anything – and they may or may not have delivered any real value for us. Having a guy show up from Faber that doesn't complete a job is an unusual situation because we can hire according to their ratings from other contractors. From a fees perspective, Faber is comparable to other businesses I've used for hiring, but the quality of the workers is much higher, which is where we see cost savings.
Saam: As you mentioned before, Faber's relationship with contractors is an important part of improving the business, because the more feedback we get from the people who are hiring, the more we're able to hone in on the highest-quality workers applying for jobs on the platform. So, we want to thank you for your role in that – for being diligent in reviewing the workers that show up on your jobsite. Thanks also for taking the time to speak with us.