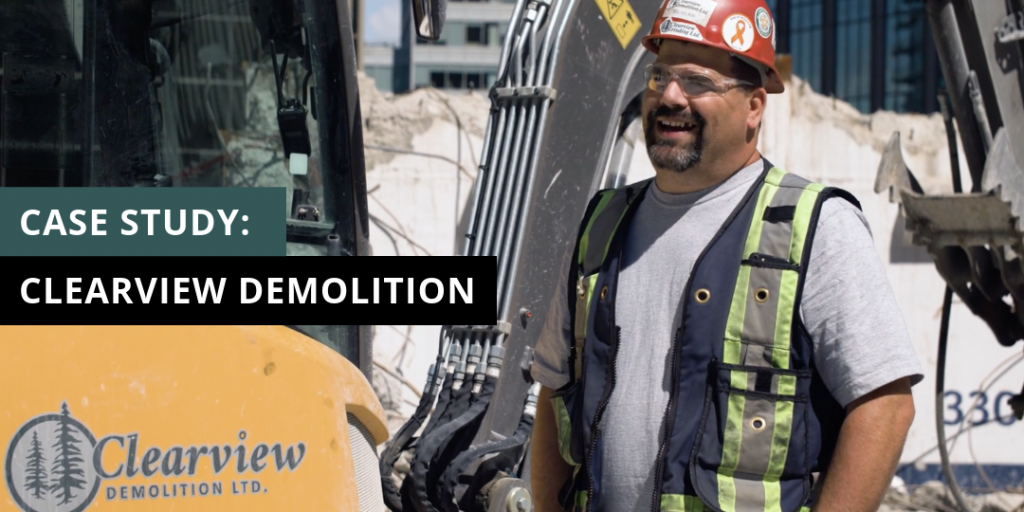 There's an old-school mentality in construction. There's no denying that.
Word-of-mouth, reputation, and the 'elbow grease' mindset will always be a part of the culture. But that doesn't mean the industry hasn't made huge leaps in technology and innovation — it's arguably made more than most other industries.
For construction, it's been all about maintaining that grounded culture while still taking full advantage of new ways to move operational performance forward.
When it comes to hiring labourers, there's no difference. With accessible technology like Faber helping contractors hire the right people for a job, there's really no reason not to take full advantage of it. Seasoned demolition guys like Brad Morrison, General Manager for Clearview Demolition, understand that:
"The days of cranes and wrecking balls are gone. Today it's all engineered plans, drawings and high-tech equipment. And now, to be able to have technology in regards to manpower is a huge benefit."
Uber disrupting the taxi industry. Airbnb disrupting the hotel industry. At Faber, we're looking to disrupt sluggish, inflexible temp agencies — giving businesses like Clearview Demolition an easy way to improve their operations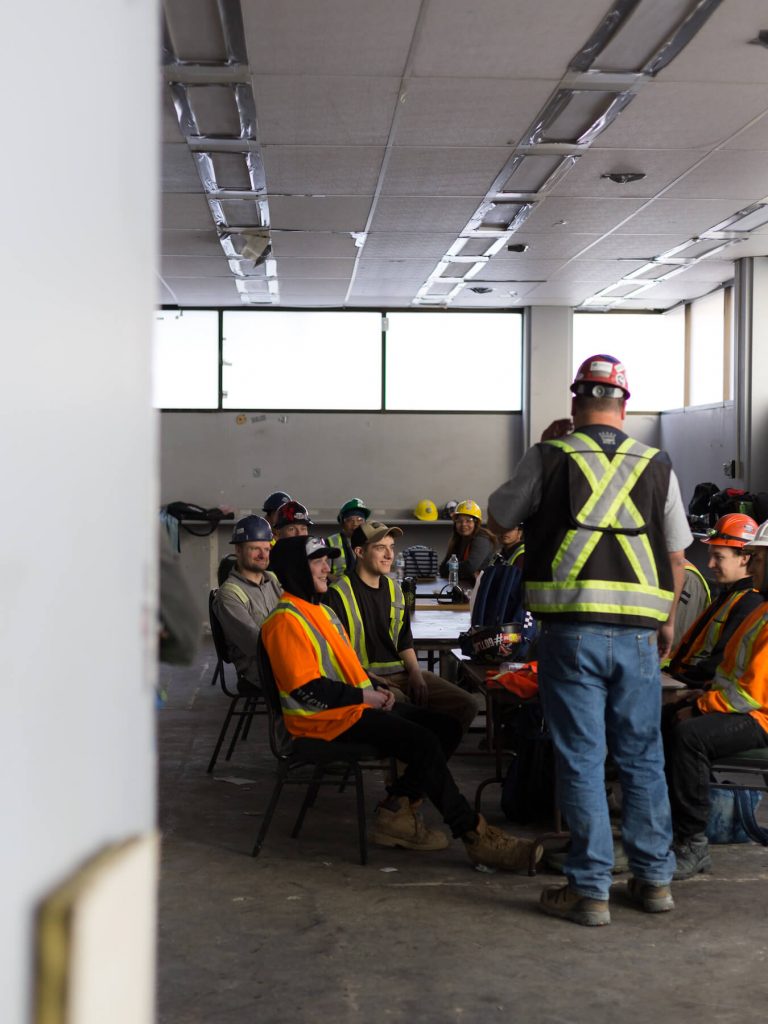 Who is Clearview Demolition?
Clearview Demolition is a Vancouver-based demolition leader that services BC, Alberta, and the Yukon.
Starting off in 2006 as Clearview Grinding, they first took on small demolitions with an excavator and a wood chip grinder; focusing on recycling and land clearing (hence the name). In 2009, they took on the challenge of hazardous materials abatement. They've now grown their fleet of heavy equipment and team of professional operators to be able to take on some of the biggest and baddest demolition projects.
Where does Faber come in?
Clearview partnered up with Faber in March 2018 to help solve a common manpower problem: having a small workforce that cannot complete their massive projects on time and on schedule.
With the labour shortage problem in construction, having enough skilled or general labourers on call is always a challenge. Since starting with Faber, Brad and Clearview saw the major uptick in manpower consistency.
"With Faber, we've booked over 25,000 hours. 8 superintendents. 15 guys on site. 187 requests. It's that simple. We're off to the races."

Brad Morrison, General Manager, Clearview Demolition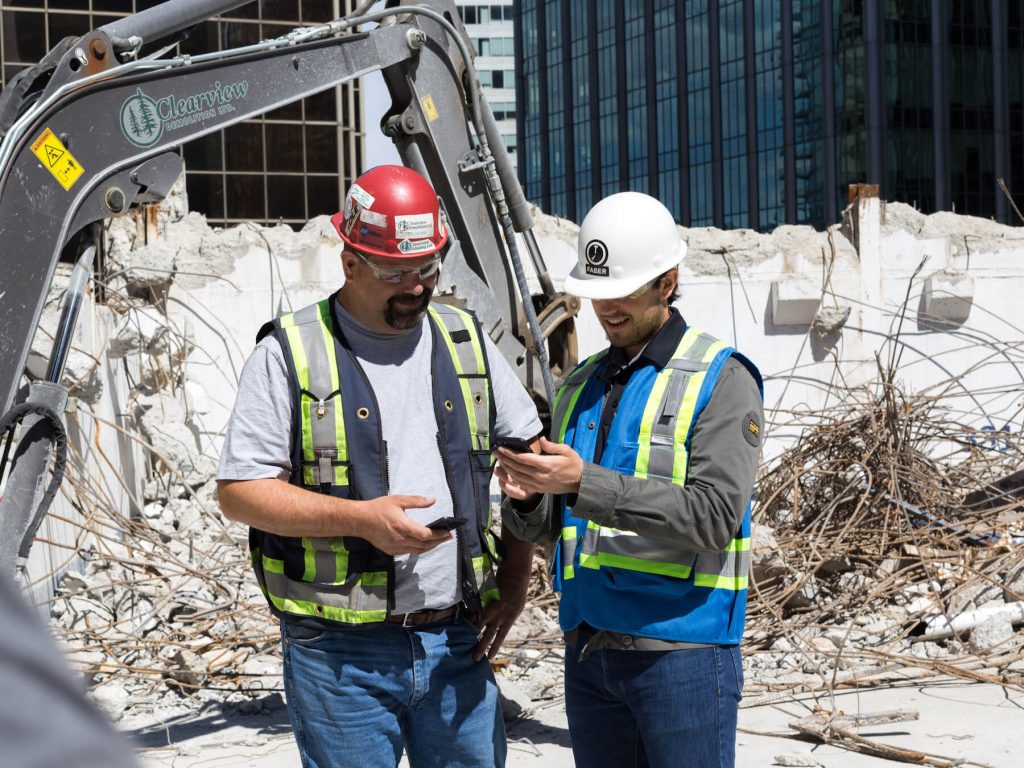 Five key benefits Clearview experienced
1) Functionality & Organized Operations
The first thing that impressed Clearview was how it easy it was to get immediate access to vetted, reliable labourers. It's an experience similar and nearly as straightforward as picking out a highly-rated Uber driver.
Here's how Brad breaks down his daily experience with Faber:
"We meet with our superintendents and figure out what we need for manpower. We log on to the app, upload the project and the labourers we require. Then we get hits back from potential labourers, picking out who has the best ratings. That simple."
Faber offered a solution to Clearview for the unknowns of manpower — being over or under-staffed for an upcoming job — and It's led to decreased operational efforts and a more streamlined recruitment process.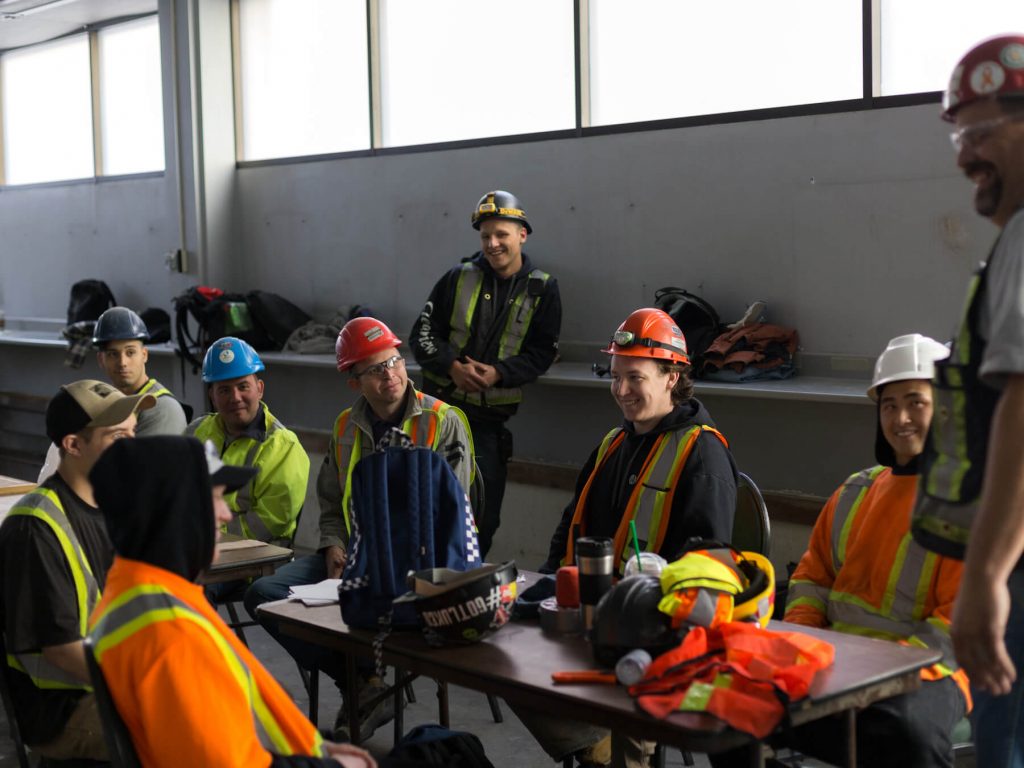 2) Worker Ratings and Reviews
One of the key components to Faber is the worker rating and review process.
All workers on the platform go through a thorough screening process and receive ratings and reviews from past work with other contractors who use Faber. This makes it easy for businesses like Clearview to see exactly the type of workers they're hiring for upcoming projects.
"We don't cut corners. We do things right and go by the book. We want guys who take pride in their work. The Faber crew has been excellent with that."
Outside word-of-mouth from someone you trust, the usual process of getting short-term labourers is through a temp agency. But the big risk there is reliability — will they be a good fit? Do you know what they look like? Have other contractors worked with them in the past? Will they show up on time, or at all?
Faber has this solved.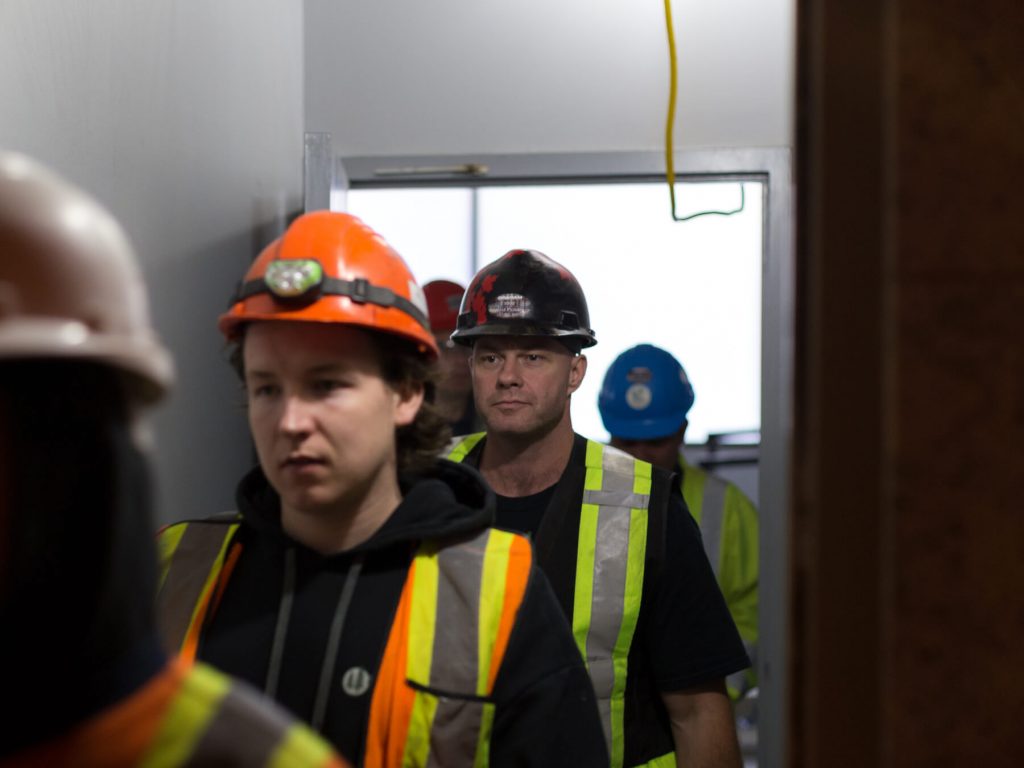 3) No More Temp Agencies
Brad said it all: "If any contractor has had to deal with temp agencies, they understand the pain we've had to go through. Hired day labour is extremely frustrating. To be able to know ahead of time your crew is top notch and have the ratings to back it up, it's huge for us."
We've mentioned it already: you know what you're getting with Faber, but you don't really know what you're getting with temp agencies. Are you getting guys who are enthusiast? Want to be there? Or are you getting guys who just want in-and-out?
We ensure that all Faber Workers are reliable, enthusiastic, and have excellent communication skills. There's no rolling the dice — the reviews and ratings help with that. This way, businesses like Clearview can keep their mind on what's most important: the success of the project.
4) Access to a Range of Workers
General labourer, skilled labourer, carpenters, painters, landscapers, and on. It's all accessible.
Selecting the workers you're looking for is the first step in the process. After sharing the job description, you'll then receive a list of matches of any workers who are available and interested in the job request.
"… We've had the Faber crew do everything from simple clean-up, flagging, spotting to shoring installation, interior strip out, asbestos abatement."
It's not just about having the ability to adapt your crew to project demand changes, but ensuring you have the right people for the task at hand — whether that be specialists for more skilled positions, or general workers for the simpler tasks.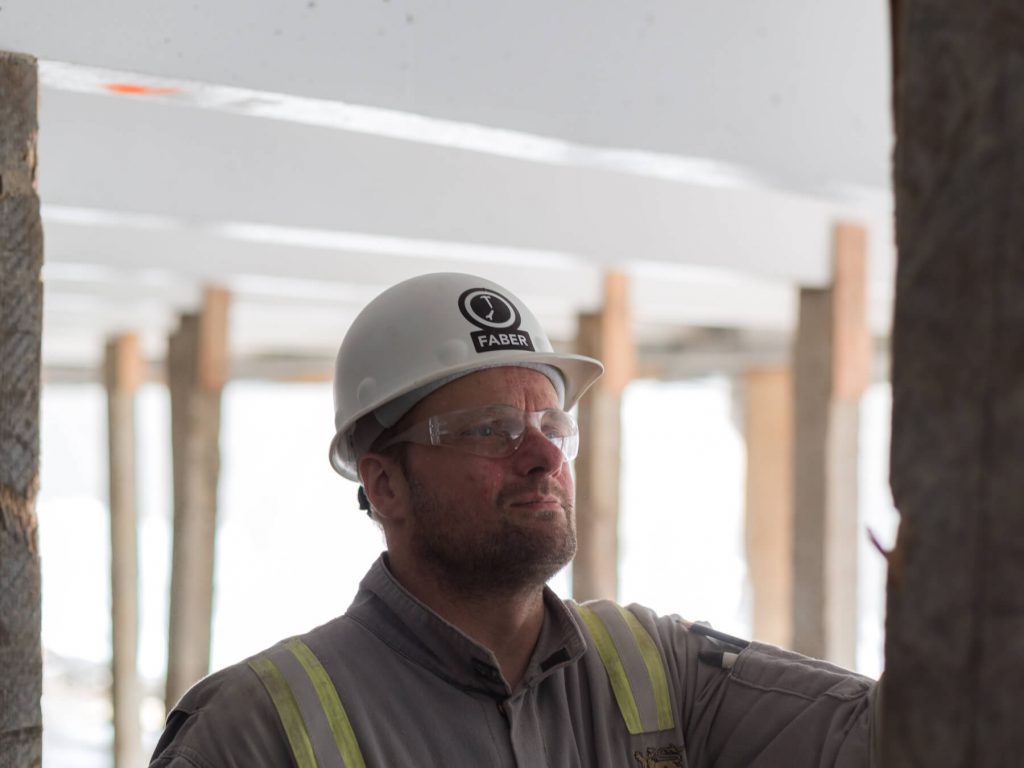 5) Cutting Time on the Logistics
Adapting your crew size for project demands can sometimes mean more paperwork. Our platform cuts out all the admin tasks associated with managing a workforce.
At Faber, we cover liability, worker insurance, manage worker hours, and remove the burden of managing worker payroll. It's all handled through the Faber Connect platform. Any questions or issues pop up, our dedicated support team is available to make sure expectations are met. We're always on it.
Interested in finding construction workers with Faber?
If you want to see the impact that Faber can have on your business and join other leading contractors, there's no reason to wait.
Sign up to be a Faber Connect for free and get access to the best local construction workers available.
If you have any questions, check out our FAQ section here or give us a call at 1-888-366-WORK.