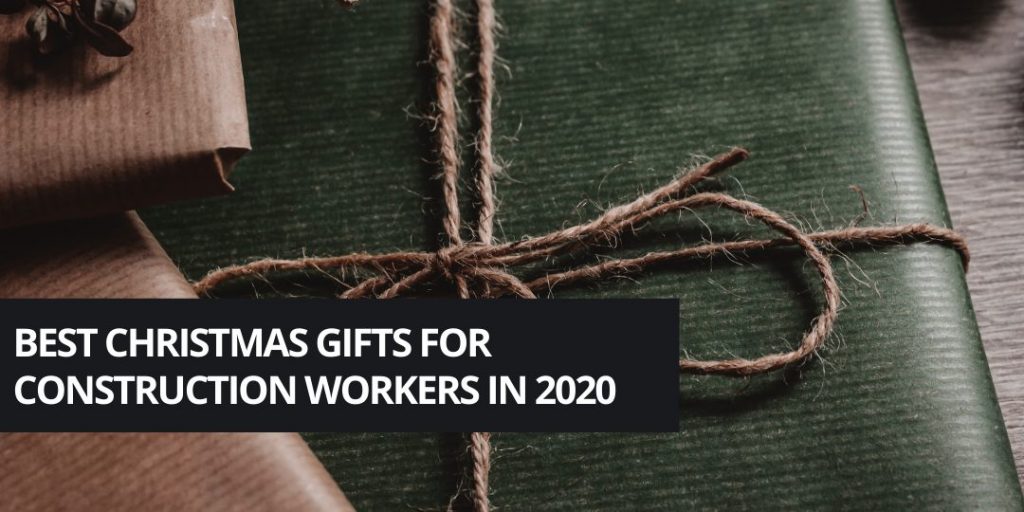 The holiday season is upon us, with everything that is going on this year, it is more important than ever to give back to the people you love.

Your loved ones in construction have worked hard this year, so we wanted to help you reward them! We have curated this list of 8 gift ideas for construction workers. Use this list as inspiration, and find the perfect gift this year!
The top 8 gift ideas for construction workers
The best way to relax after a long week in construction is to go on a camping trip. This set has absolutely everything you need (for food and water) for a night away, or a few, even in the worst weather conditions.
Everyone in construction needs a great pair of steel-toe boots! This gift idea is simple yet extremely useful! This pair of boots looks different from most. These steel-toe boots do not look like work boots.

The Wolverine Stud II can blend in with an everyday outfit, perfect for traveling to and from a construction site. As an added bonus, they are easy to slip on and off.
Builders, construction workers, and tradespeople like to make things with their hands. Now, why not give them a gift that lets them try to make something for themselves? With this home brewing starter kit for beer, not only is it great for the holiday season, but also great to share their cool new hobby with their friends.
This one is for the big BBQ fans. Give them a gift that will help them prepare for next year's BBQ season (with the right setup, any season is BBQ season).

A deluxe BBQ set is something they can use on a Friday night. Perfect for the person who wants to grill up a storm- after a long week of hard work. Homemade barbecue is just what you need.
If you have a smaller budget, we got you covered! Here are some great budget-friendly stocking-stuffer ideas for your loved ones.
Budget-friendly gift ideas for construction workers
These are stainless steel drink chiller sticks that will keep their bottled beer drinks cold. A must during the holiday season (and in the summer), because who likes room temperature beer? Definitely not us.
It's always Happy Hour somewhere in the world. With this beer holder in the shower, it will certainly keep the beer cold and your loved ones' hands free. Yes, shower beers are a thing!
If they do not have Bluetooth in their car, then this gift adds Amazon Alexa to their car! This is designed for the road and makes the work commute much more enjoyable.

Whether they are driving to work or going on a road trip, this is a great gift to get for the technology fan without breaking your bank.
Know your loved ones fancy some fancy drinks during the holiday season but hate the ice cube keep melting inside their expensive whiskey? These grey beverage chilling stones not only keep the drinks cold but also adds that extra fanciness in the cup to brighten up the holiday mood.
Merry Christmas from our family to yours!