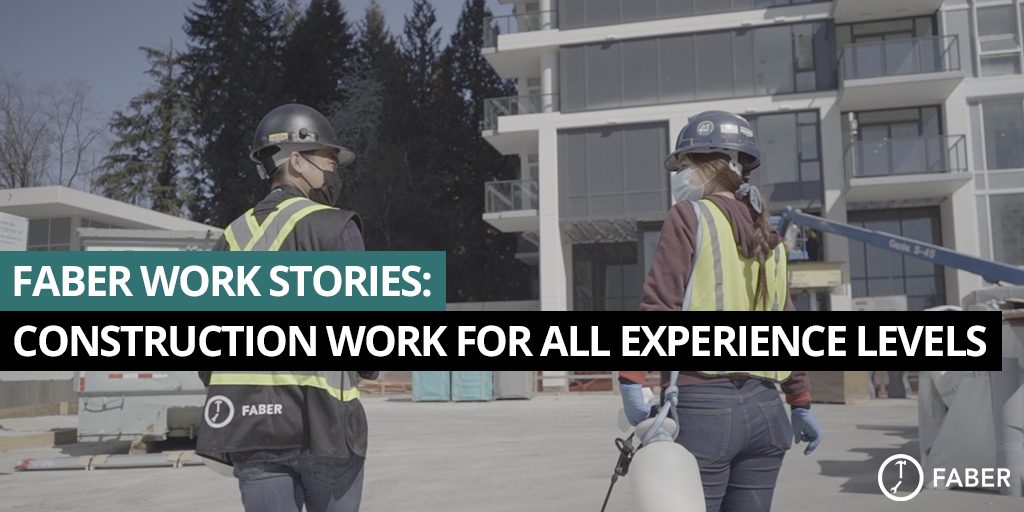 Since the launch of Faber Work, we continue to build the platform around the idea of creating 'A Connected Workforce Proudly Building a Better World'. To do this, we listen to the workforce and build solutions that haven't been tried before. The main goal is to connect construction workers to great companies and build a better world together.

A construction career gives people the opportunity to build a better future for not only themselves but for the communities they live in.
Read more about why the next generation of construction workers choose the Faber Work platform.
We met a couple of Faber Work users who are working on projects with reputable construction companies (like Anthem Properties). We asked about their experience so far, and what they enjoyed the most.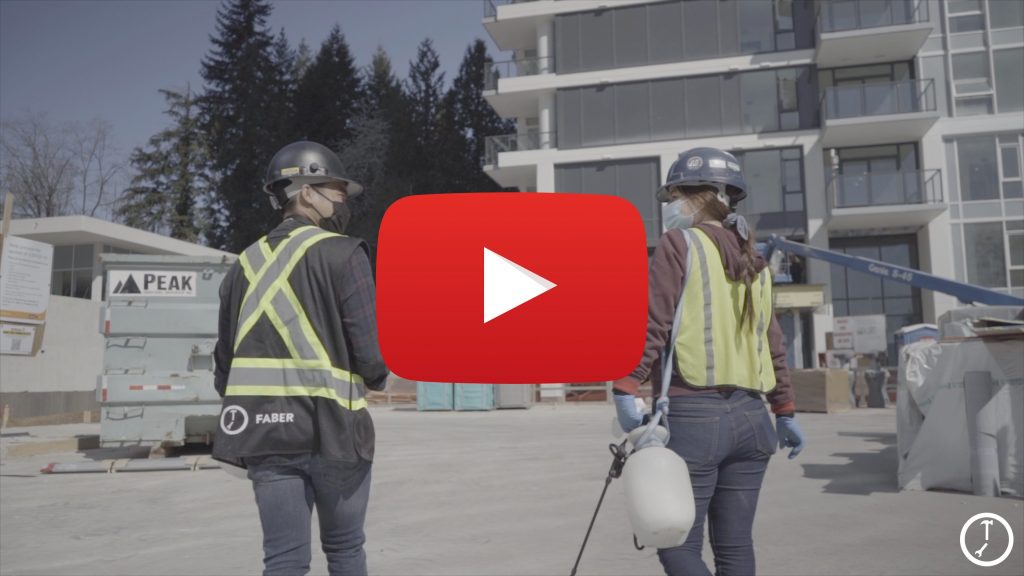 For entry-level construction workers
Claudia received the opportunity to work as a COVID Prevention Officer on the Wynwood Greens project by Anthem Properties.
"Faber has given me the opportunities to land a job like this, and gives me more opportunities to work on construction if I want [in the future]."

Claudia – Faber Work User
If you are willing to learn, Faber will always be the platform for you to find new and exciting opportunities. Claudia is interested in trying landscaping work. With Faber, Claudia can show companies landscaping is a trade she's interested in learning. She can also show her experience in landscaping jobs with the skill tag feature.
Since her profile shows that she worked with reputable companies like Anthem, she has more chances of getting her foot in the door.
For experienced construction workers
John has been with Faber for the past four years and worked on countless projects. He is a well-rounded skilled trade worker who likes to work on different tasks and projects. Faber helps John find long-term projects that he finds interesting and fitting for his wide skillset.
"When I got on the app, it's just the easiest thing – instead of going to a temp agency like most guys do, what a waste of time. …. Anybody searching for a great job, [or wants to] create a career in trades , join Faber"

John – Faber Work User
Whether you are just getting started in construction like Claudia or have been in construction your whole life like John, Faber can help you find the right projects.
Are you looking to start a career in construction and unsure what sets of skills you might need? Click here to see read more about the skills needed to start a career in trades or construction.
Try the Faber Work platform and find construction work on your phone