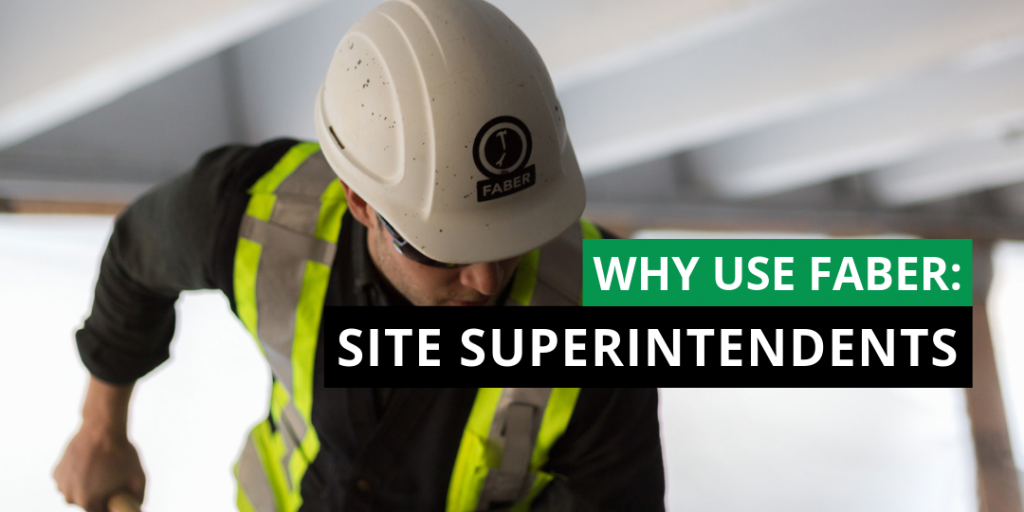 If you are a Site Superintendent, then running the day to day operations of a construction site is the main part of your role. But being on a job site in person instead of sitting behind a desk adds a whole new layer of problem-solving.
You are a first-hand witness to the quality of work that your team produces, as well as any challenges they may face. This is probably why quality control and subcontractor coordination can take up heaps of your time.
You've got an eye for what should and shouldn't be done on a construction site, which is why Project Managers rely on your help with managing any labour or material costs. You can see any gaps in real-time and make suggestions to fill them in a timely manner.
With your boots on the ground, you have a real eye for who needs to be deployed onto a job site and where they will be focusing most of their work. Satisfying the short-term labour needs of a project can be exhausting, and can also take the ball out of your court.
When your entire project depends on finding the right people, why leave finding short-term and long-term labour a guessing game?
Faber Connect takes the guesswork out of your day to day labour management, putting the ball back into your court.
Maintain and promote a safe site
Safety is king when it comes to construction, and everyone has a role in maintaining and promoting the safety culture of your site. This includes making sure all employees, subcontractors, and even clients are following your job site's procedures.
Making sure that everyone has the right tools and personal protective equipment is one of the many things that help keeps people on your site safe. Experience also indicates the worker's familiarity with safety procedures.
All candidates found on Faber specify the tools and certifications they are equipped with. For example, they could list a certification for first-aid or Fall Safe in their profile. Candidates on Faber also have their past experiences in their bio. This gives you more context about the person so that you know whether they need to be trained on your company's health and safety protocols.
Information like this helps you make powerful and informed recruiting decisions.
Build and manage construction crews on the fly
With access to a large pool of labour, your next crew can be built in just a few taps away. If you need a few more Finishing Carpenters to help your team complete a project, then you can fire up the Faber Contractor mobile app or log in to the desktop version to punch in a request and get qualified matches right before your eyes.
Managing labour on your job site becomes much easier when you can pull out your phone and punch in a request for workers when needed. When you can quickly address labour gaps without having to invest too much time in recruitment, you'll look like a superstar.
Get way more details on candidates
Knowing what kind of tools, equipment, and even certifications a worker has is powerful. You'll understand who is correctly fitted for a certain task. Knowing that each member of your team is certified and equipped for the task can take a serious weight off your shoulders.
Faber gives you the knowledge you need to place the right person on site. Workers found on the Faber platform build out a complete profile, along with all their skills, certifications, and tools. They then add references who can speak about their skills, certifications, and character.
Gone are the days of waiting to find out whether or not your next crew member has the right skills, tools, and certifications. Focus on maintaining and promoting a safe site knowing that the workers you requested are properly equipped for your project.
Simplify scheduling, labour cost estimates, and feedback
Scheduling can be tough, especially when you are managing large crews. Estimating the cost of the labour you scheduled also falls onto your plate. Now throw scheduling and labour estimating into the whirlwind of responsibilities like training, assigning work, and providing feedback. This is why Site Superintendents are key to a construction site. These responsibilities need someone with a trained and experienced eye.
With the Faber platform, you reduce the time spent on scheduling, labour cost estimates, and providing feedback so you can focus on what matters most. Once you punch in a request, your project will be matched with workers that fit within the projected budget and schedule you have specified.
If you create a request with a timeframe of 3 months, it doesn't necessarily have to be completed in 3 months. You can reduce or extend the length of your request as you see fit. These changes do not cost you anything. You have full control over adjusting your request to match the progress of your entire project. If you ever do need assistance then you can always contact the Faber Team in your app.
Workers you have requested through Faber log their hours at the end of the day. You can choose to provide feedback right away or let it sit until your project ends.
You will be asked one question: "Do you want to work with this person again?"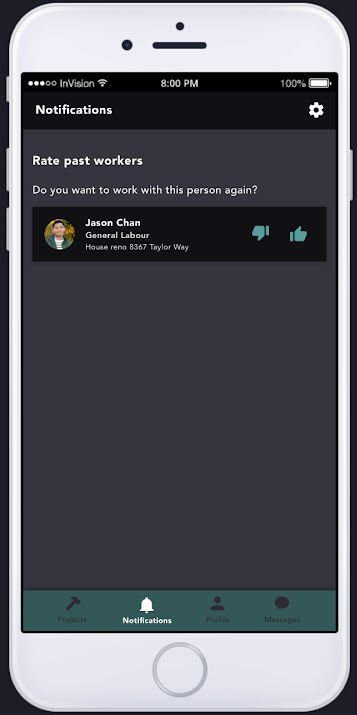 Giving them a Thumbs Up moves you on to rating the next (if applicable). Giving a Thumbs Down will prompt a box to open, which will get you to select the reasons why you gave them a Thumbs Down.
Note that If you choose to extend a worker on your project, then it gives them an automatic Thumbs Up.
When you start managing your workforce with Faber, all that's left is training (if needed) and assigning tasks to these workers.
Try Faber Connect on your next job site
If you want to see how Faber can change the way you manage your day to day tasks as a Superintendent, then join other leading construction companies and give the platform a try. Here's how Faber helps you innovate the way you manage manpower:
Unique auto-matching system that connects you with the best workers
View workers' past job history and ratings
Track timesheets and invoices online
In-app customer support
Signing up to be a Faber Contractor is free – tinker around with the web app or mobile app without being charged.
You can also log in if you have a teammate you would like to invite to your company on Faber. Here's how you can invite other team members
If you have any questions, check out our FAQ section or give us a call at 1-888-366-WORK.